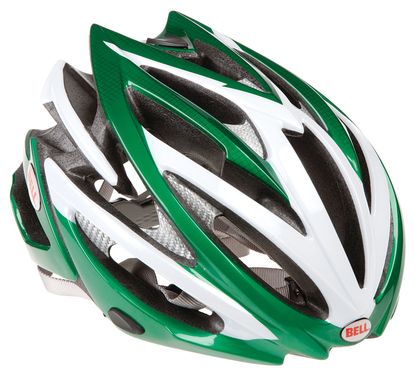 At 280 grams the Bell Volt is heavier than the opposition, which makes the price tough to justify. It's a great helmet but borrows too much from Giro and charges nearly the same.
Reasons to avoid
-

Expensive and not that innovative
Technology-wise there is a lot to talk about with Bell's top of the range helmet. A carbon substructure adds integrity and allows larger vents than the previous version, while X-Static pads help to control sweat. But we've seen both of these features on the previous generation of Giro, so what's really new?
The Twin Axis Gear is what's new. It allows the rider to adjust the head retention not just for diameter but also up and down the back of the head for a more tailored fit. Providing you're the correct basic shape the Volt is the best fitting Bell we've used.
Thank you for reading 5 articles this month* Join now for unlimited access
Enjoy your first month for just £1 / $1 / €1
*Read 5 free articles per month without a subscription
Join now for unlimited access
Try first month for just £1 / $1 / €1