Galibier Mistral jacket review
Warm, water-resistant, and great value. What more do you want?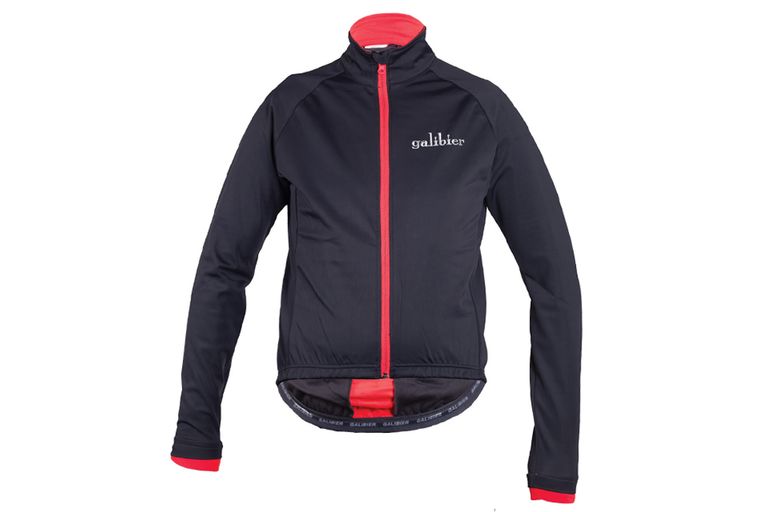 Warm, water-resistant, and relatively cheap. There's pretty much nothing not to like about the superb Galibier Mistral jacket.
Reasons to buy
+

Exceptionally warm

+

Great value

+

Water-resistant

+

Nice details
You can spend a hell of a lot of money on a winter jacket. There are plenty of fashionable brands that will try and flog you their latest innovation for £250 plus.
But frankly why would you want to when this Galibier Mistral jacket offers all the foul weather protection you need for a very reasonable £72 pricetag.
>>> Buyer's guide to the best winter cycling clothing (video)
Most importantly, the Galibier Mistral jacket is warm enough for all but the coldest one or two days that the British winter has to offer. It's made from a triple layer membrane that has been designed for military use, and offers exceptional protection from low temperatures and high winds, complemented by the windproof full-length zip.
>>> Pro rider tips for winter riding
However as the Galibier Mistral jacket is designed to be worn when it's wet as well as dry it comes with a water-resistant coating – something not always seen on jackets this warm. This means that you can head out of the door in this jacket even when the weather looks changeable, confident that you'll stay protected throughout your ride.
>>> Buyer's guide to winter jackets
A word of warning though: water-resistant is not the same as waterproof. As Galibier says on its website, "The softshell is highly water resistant, but due to the superior body stretch of the material, the seams cannot be internally taped, so in downpour, the rain will eventually get through."
Watch our complete guide to winter cycling clothing
This means that if you're heading out in persistent or particularly heavy rain then the water will get through, but even when this did happen, the Galibier Mistral jacket still kept me lovely and warm.
>>> Buyer's guide to cycling bib tights
Other touches also help to make this a great jacket for winter riding. The collar is fleece-lined and high to keep out cold winds, while there are also secondary internal cuffs that do the same job and can be worn under or over winter gloves.
The pockets are also a good size. And when I say a good size, I mean absolutely massive. In fact their probably big enough to carry supplies for a short touring trip, and also feature a mesh bottom to allow water to drain out in particularly heavy rain.
>>> 10 worst winter kit mistakes and how to avoid them
If I have one small criticism of the Galibier Mistral jacket it's that the tail could be a little longer, as I found my bum getting wet from rear wheel spray when riding on wet roads. However considering how good this jacket is otherwise, this is a very small complaint.
For more details visit the Galibier website.