Scicon Aerocomfort 3.0 Road Bike Travel Bag review - hassle-free with very little disassembly required
Used by UAE-Team Emirates' riders and for good reason - it's a market leader. If you've got the funds, buy it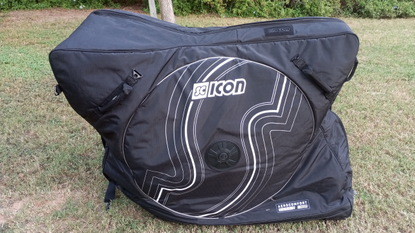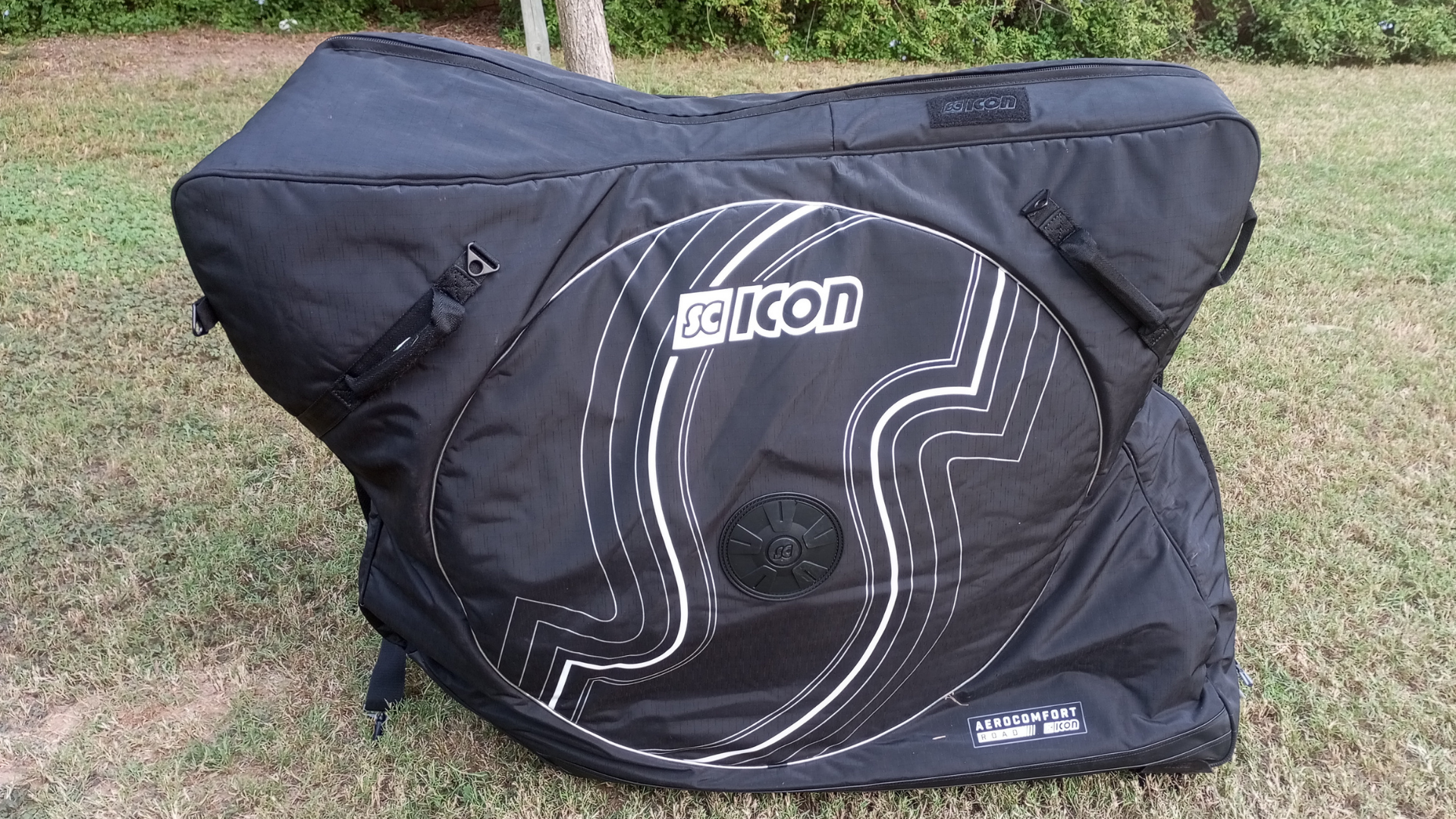 (Image credit: Future)
If you're in the market for a bike bag that is incredibly easy to use, hassle-free and will have you riding quicker than you can drink a post-flight coffee, look no further than the Scicon Aerocomfort.
Reasons to buy
+

Makes travelling quick and easy

+

Very little disassembly required

+

Keeps frame off the ground

+

Lots of padding

+

Separate pockets for wheels and components
Reasons to avoid
-

Question marks over protection of the rear derailleur

-

Bulky so doesn't fit into cars well
You can trust Cycling Weekly. Our team of experts put in hard miles testing cycling tech and will always share honest, unbiased advice to help you choose. Find out more about how we test.
I won't lie: I have a fear of travelling with my bike. I've tried pretty much everything - cardboard box one time, a flimsy, cheap soft shell the other. I've even once wrapped a bike up in dozens of bin bags and loaded it gently and fearfully onto the floor of a bus luggage compartment (the bike survived).
Thankfully, dear reader, you will be put at ease by learning that in recent years I have had a much better soft shell case that has mostly done the job, although it still hasn't dealt with my (irrational or justified?) fear of hopping on planes with my bike.
So when I got the chance to test out the Scicon Aerocomfort 3.0 bike bag, conveniently just before a bikepacking holiday in the Dolomites, I was naturally excited. I mean, look at the thing! Its shape perfectly forms around a bike stripped of its wheels; there is hard casing at the bottom which keeps the chain and derailleur off the ground; and it looks like there's enough padding to survive the aggressive throws of a tired airport baggage handler.
Two months and no less than four flights later, the Scicon bag has almost put me at complete ease with taking my bike on a flight. The Italian brand gets the thumbs-up from me and comes highly recommended as it's easily one of the best bike bags.
Scicon Aerocomfort 3.0: construction
The Aerocomfort 3.0 is a soft, fabric bag on the outside, made from high density woven nylon. Inside, there is an internal metal bike stand that ensures that the frame is kept off the ground. All you do is remove both wheels, fit the chain over a purpose-built T-bar, and slide the bike onto the metal frame via quick releases or thru-axles.
The wheels go into pockets on separate sides of the bag, the handlebar, the seat post and the saddle stay in place, and I didn't even remove the pedals. There are straps to keep the bag close to the frame, as well as top tube, handlebar and saddle protectors - the latter, however, was too small to fit over my saddle.
And that's it. Zip it up, attach the straps to pull it along and job's a good'un - off yer go.
Image 1 of 5
Scicon Aerocomfort 3.0: in use
Packing up my bike into the Scicon Aerocomfort took as little as 20 minutes. It really was that quick (my competitive tendencies were disappointed, however, by reading some reports of a record of 10 minutes to pack everything up). The first time took a little longer as I found both the paper and video instructions quite poor, but I quickly got the hang of it.
At the other end, it was a case of unzipping the bag and every single time I found my bike secure, without any scratches, nothing broken, and ready to be ridden after just 15 minutes of refitting the wheels and packing everything away. It was a breeze.
I was impressed by mostly everything, but there are a few points worth bringing it up. Namely, I wasn't convinced by the protection given to the rear derailleur even if it did loop over a T-bar, and the last time I used the bag I did have to tighten the derailleur back to the frame as it had come loose a little bit. I also read various reviews on the internet of bent hangers, not helped by the bag having to lie down on airport luggage belts. That said, they appear to be rare cases.
I found the wheel pockets provided ample protection for my disc brakes, and they would also fit in wider gravel tires. I'm not sure flared handlebars would easily squeeze into the bag though.
Fitting inside the bag were my clothes, helmet, shoes and everything else I took with me, and though I didn't use the provided gearbag as I had my bikepacking bags, it was a nice touch.
Pulling the bag along through the airport was made easy by the removable strap, although it would have been nice to have had a handle when carrying the bag up and down stairs. The four small wheels are solid, but do have a tendency to want to spin around more than is necessary.
Once the bike is set-up, the Scicon Aerocomfort folds down into about a third of its size, and is accompanied by a plastic bag that when wrapped over the soft shell bag stops it from unfolding more. It's still quite bulky, however, and will take up the entire back row of any car.
Scicon Aerocomfort 3.0: value and conclusion
Something this good, effortless and hassle-free, and something that makes travelling with a bike so incredibly quick and easy does come with a price tag to match - $569 /£447.
It's a lot of money, for sure, but about the same price as the Evoc Bike Travel Bag, and other high-end soft shell bike bags. The Scicon Aerocomfort definitely gives you peace of mind.
If you want 10/10 protection, go with a hard shell case, but if you want a very quick and easy bag to travel with that is unlikely to damage your precious toy inside and permit you to be riding 15 minutes after collecting it off the luggage belt, the Scicon Aerocomfort ticks every single box. Certainly, I'm keeping mine for good.
Specs
Price: $569 / £447
Weight: 8.2kg
Dimensions: 115 x 95 x 28cm
Colors: Black
Website: sciconsports.com
Thank you for reading 20 articles this month* Join now for unlimited access
Enjoy your first month for just £1 / $1 / €1
*Read 5 free articles per month without a subscription
Join now for unlimited access
Try first month for just £1 / $1 / €1