Hutchinson Intensive 2 tyres review
Good puncture protection and impressive durability, but at the cost of a serious lack of grip.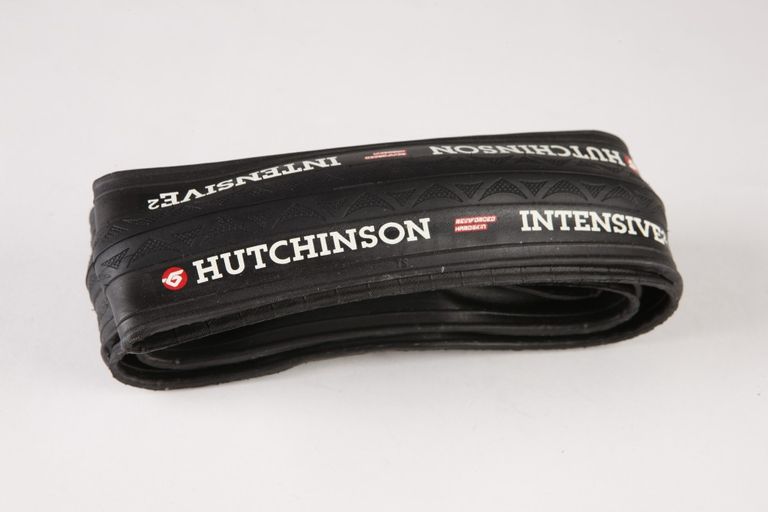 The Hutchinson Intensive 2 tyres offer top-quality puncture protection and superb durability that are a match of any winter tyre currently on the market, but the lack of grip means they lack the handling to cope with British roads.
For
+

Good puncture protection

+

Durable

+
"To crash once while testing tyres may be regarded as a misfortune; to crash twice shows the tyres lack grip especially in wet conditions"
So said Lady Bracknell about the Hutchinson Intensive 2 tyres in Oscar Wilde's The Importance of Being Earnest. OK, so maybe not, but if she had, she would've had a point, as these tyres seriously struggle for grip when cornering, something we found out to our cost.
To start with the positives of the Hutchinson Intensive 2 tyres, the puncture protection is excellent. In order to put these tyres through their paces we took in the worst road surfaces the Kent and Surrey lanes have to offer, and through it all the tyres and their Kevlar Pro-Tech puncture protection held firm, and we didn't experience a single flat during our test period.
What was even more impressive was that even through gravel and debris strewn roads there were very few marks on the outside of the tyres, with the reinforced sidewalls doing an excellent job at preventing cuts and abrasions. We'd say the puncture protection hits the gold standard set by the likes of the Continental Gatorskins.
>>>Buyer's guide to winter road bike tyres
Durability is also impressive with the Hutchinson Intensive 2 tyres, with the manufacturer pointing to the thermoplastic reinforced gum as the reason for this. We put in the miles over the autumn and the wear indicators on the tyres were pretty redundant, and there was very little sign of wear even when we took the Hutchinsons out of their comfort zone and onto the turbo.
But back to the sticking (or rather not sticking) point: the grip. Put simply this is poor. Winter tyres are never renowned for their cornering ability, but the Hutchinson Intensive 2 tyres are some of the worst we've tested.
Both of the crashes took place in wet conditions, but nothing beyond the normal damp roads that seem to be a permanent fixture through the British winter, and we weren't exactly throwing ourselves haphazardly into corners as if we were racing a round of the Tour Series. These were simply two average corners in average British conditions, and the Hutchinson Intensive 2 tyres were unfortunately found wanting, dumping our hapless tester to the ground.
Click here for more info.