Velox Tubasti rim cement review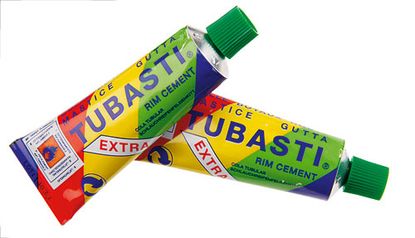 Tubasti is now our preferred glue - it's quicker, cleaner, simpler and stickier than anything else we've found.
For
+

One tube does two wheels

+

Good consistency

+

Keeps tubs firmly in their place
If, like us, you've been struggling with the stringy, thin consistency of Continental's ubiquitous tubular glue for years, then today is a good day!
Tubasti's rim cement is awesome stuff, with a texture like chewing gum. One 25g tube has enough to give your wheels four layers - two per rim - and this is more than enough to get the job done.
Used sparingly and spread over the rim with a toothbrush, the first layer doesn't seem to be absorbed by the rim as is normally the case, so the second layer is the last
Thank you for reading 5 articles this month* Join now for unlimited access
Enjoy your first month for just £1 / $1 / €1
*Read 5 free articles per month without a subscription
Join now for unlimited access
Try first month for just £1 / $1 / €1