Watch: Phil Gaimon's latest 'Worst Retirement Ever' video has an unexpected ending
American former pro Phil Gaimon continues his quest to scoop up the country's most coveted Strava KOMs, and ends up having an unfortunate incident with his skinsuit zip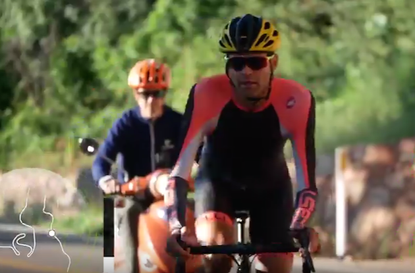 Phil Gaimon has posted his latest video in his 'Worst Retirement Ever' series, as the American former Cannondale-Drapac pro attempts to claim high-profile Strava KOMs... and with an unexpected ending.
In this edition, Gaimon attempts to claim the 'Flagstaff from Gregory Canyon' Strava segment in Boulder Colorado, USA.
He has tried to better Levi Leipheimer's current KOM time before, but put in a concerted effort this time in an attempt to better Leipheimer's mark of 11 minutes and 11 seconds, which was set during the US Pro Challenge stage race in 2012.
>>> Watch: Former pro Phil Gaimon goes after another KOM in latest 'Worst Retirement Ever' video
The filming of Gaimon's attempt is accompanied by real-time read-outs of his speed and power output, which you can also view via his effort on Strava dated June 19 2017.
Does he take the KOM? And what exactly happened to Gaimon when he attempted to unzip his skinsuit at the end of the ride?
We'll let you watch to find out...
Thank you for reading 20 articles this month* Join now for unlimited access
Enjoy your first month for just £1 / $1 / €1
*Read 5 free articles per month without a subscription
Join now for unlimited access
Try first month for just £1 / $1 / €1