Essential guide to prostate health for cyclists
Responding to reports that cycling increases the risk of prostate cancer, oncologist Professor Robert Thomas provides some reassurance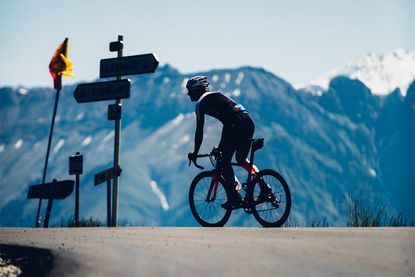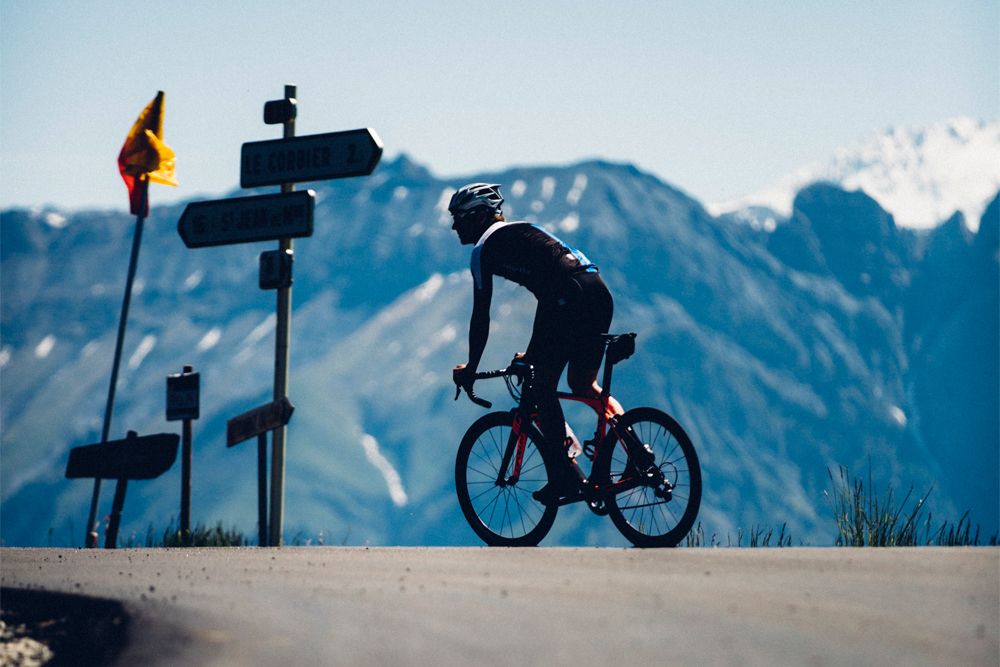 The debate about prostate health and cycling has taken on renewed vigour recently following the publication of a study involving 5,000 cyclists.
It reported a six-fold increase in prostate cancer among cyclists who trained for eight hours or more per week, compared to men who trained for less than 3.75hr.
Of course, association does not prove causation. Men with cancer were more likely to volunteer for the study, and we know that intense cycling can increase levels of prostate-specific antigen (PSA) in the blood for 24 hours — meaning cyclists are more likely to be referred for investigation.
>>> Is your adrenal system making you tired?
Not highlighted in the study was that the male subjects had a cancer rate three times lower than that observed in the general population.
This is most likely because there are over 180 beneficial biochemical changes that occur after exercise that reduce the risk of cancer by protecting our DNA, blocking cancer growth and spread (see box out below).
Even so, we must take seriously the suggestion that cycling increases risk by elevating levels of reactive oxygen species (ROS).
>>> How can osteopathy help cyclists?
My advice is: don't stop cycling. Over time, with sensible training, antioxidant enzymes are up-regulated to compensate for the increase in ROS. Eating antioxidant-rich foods also helps mop up these ROS.
Use a comfortable saddle and minimise chronic inflammation by cutting out refined sugars, avoiding carcinogens in super-heated carbohydrates (crisps, rye bread, even some cereal and energy bars); and avoid processed and burnt meats.
Above all, it's important to consume plenty of polyphenol-rich vegetables, spices, herbs, teas, berries and fruits.
>>> Can amateur cyclists benefit from blood analysis?
It's the polyphenols that provide the colour, taste and aroma of these foods. Lab studies show they also act as natural antidotes to environmental and ingested carcinogens, have anti-inflammatory and anti-cancer properties.
Evidence that these attributes help us was provided by the UK government-backed Pomi-t trial, which showed — in a large proportion of men — that a supplement rich in polyphenols helped prevent early prostate cancer from progressing.
Cycling and prostate health: risks and benefits
How cycling may reduce the risk of prostate cancer:
Indirect mechanisms: Reduces obesity, improves psychological health and vitamin D levels
Direct mechanisms: Improved insulin sensitivity, lowering growth cytokines such as insulin-like growth factor (IGF); increases natural killer cells and lymphocytes, which improve immune recognition of cancer cells; reduces markers of inflammation such as prostaglandin 2.
How cycling may increase the risk of prostate cancer:
Prostatic inflammation: Repetitive compression and trauma to the perineum, leading to recurrent inflammation of the prostate, has been reported to be higher in cyclists. Chronic inflammation is known to be a risk factor for malignancy.
Testosterone: Levels increase immediately after intense exercise, which could encourage early prostate cancer cells to grow. This increase, however, occurs only in the first 15-60 minutes and rarely occurs in men over 55 years. Over time, testosterone levels actually drop below normal among elite athletes — unless banned anabolic steroids are taken.
Generation of free radicals: Strenuous exercise, particularly in untrained people, produces reactive oxidative species (ROS) that can damage DNA, the first stage in cancer initiation and progression.
Don't let age slow you down
Dietary defence
Polyphenol-rich foods are also high in other nutrients such as plant proteins, minerals, fatty acids and vitamins essential for tissue repair including the cartilage within joints, potentially lowering the risk of arthritis and joint pain.
This would be relevant for people at any level of fitness, from those recovering from illness to elite athletes looking to improve their performance.
>>> Should you really train like a pro?
In conclusion, the biochemical changes resulting from exercise have significant cancer-protection properties.
Although recent research linking cycling with an increased risk of prostate cancer is fundamentally flawed, the generation of free radicals and local inflammation resulting from intense cycling remain potential concerns.
>>> It's never too late: Taking up racing as a veteran
Adopting a healthy polyphenol-rich diet — including sources such as green tea, turmeric, broccoli and pomegranate — has proven potency in protecting against prostate cancer.
Professor Robert Thomas is a prostate cancer oncologist at Bedford and Addenbrooke's Cambridge University Hospitals and Professor of Applied Biological & Exercise Science at Coventry University
Thank you for reading 10 articles this month* Join now for unlimited access
Enjoy your first month for just £1 / $1 / €1
*Read 5 free articles per month without a subscription
Join now for unlimited access
Try first month for just £1 / $1 / €1
Founded in 1891, Cycling Weekly and its team of expert journalists brings cyclists in-depth reviews, extensive coverage of both professional and domestic racing, as well as fitness advice and 'brew a cuppa and put your feet up' features. Cycling Weekly serves its audience across a range of platforms, from good old-fashioned print to online journalism, and video.