An estimated one-third of competitive cyclists are harming their health by under-fuelling: Are you at risk?
Failure to meet energy demands can seriously impact your health and cycling performance — and we want to know how prevalent it is among CW readers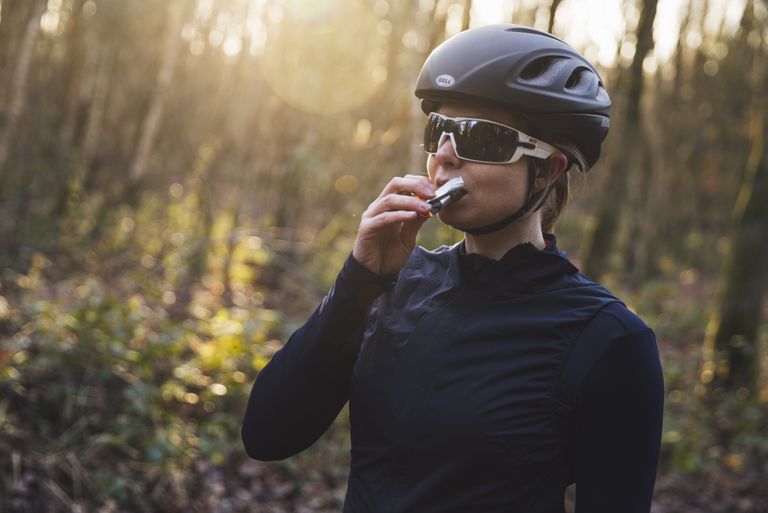 Most cyclists know that they need to fuel properly in order to reap the benefits of their training - but knowing this does not always equate to what happens in practice.
Recent studies have shown that, whether intentionally or not, even some pros are failing to meet their energy needs, impacting their health and putting a very real ceiling on performance.
>>> How prevalent is Red-S in cycling? Complete the survey here
Under-fuelling may not mean weight loss
A study analysing riders on the Mitchelton-Scott men's team found that whilst the men all maintained a consistent weight, those who experienced periods of reduced intake showed hormonal changes.
Another investigation found that 28 per cent of competitive male cyclists had low energy availability and 44 per cent had low bone density. Women are thought to be even more susceptible, as female riders need more energy per kilo of fat free mass to stay healthy.
Relative Energy Deficit in Sport (Red-S) is, put simply, a mismatch between calories burned and calories consumed.
A common misconception is that Red-S is only present in athletes with underlying eating disorders, but a rider can also be at risk because they've unintentionally been in a calorie deficit for too long, too often. That long drive to the petrol station after the mid-week crit race does matter, it seems.
Whilst in men it's testosterone that drops, in women it's oestrogen, and this usually results in menstrual dysfunction. Historically, this has often been considered "normal", but experts tell us it's not and some suggest the problem may extend well into the domestic ranks.
At Cycling Weekly we're keen to understand how prevalent Red-S is, across the spectrum from amateurs to pros. The survey is entirely anonymous, though there is space to provide contact details if you'd like to tell us more.
>>> How prevalent is Red-S in cycling? Complete the survey here
The results will be analysed with the help of expert, Dr Nicky Keay, ahead of publication early in 2020.
If you think you may be affected, there's a wealth of advice on Dr Keay's website Health 4 Performance. You can also check out the link to her EN:SPIRE clinic, set up to help athletes with Red-S.
Dr Keay is currently running a study that will allow you to have a bone scan - find out via the link above.
Michelle Arthurs-Brennan is Cycling Weekly's Tech Editor, and is responsible for managing the tech news and reviews both on the website and in Cycling Weekly magazine.
A traditional journalist by trade, Arthurs-Brennan began her career working for a local newspaper, before spending a few years at Evans Cycles, then combining writing and her love of bicycles first at Total Women's Cycling and then Cycling Weekly.
When not typing up reviews, news, and interviews Arthurs-Brennan is a road racer who also enjoys track riding and the occasional time trial, though dabbles in off-road riding too (either on a mountain bike, or a 'gravel bike'). She is passionate about supporting grassroots women's racing and founded the women's road race team 190rt.
She rides bikes of all kinds, but favourites include a custom carbon Werking road bike as well as the Specialized Tarmac SL6.
Height: 166cm
Weight: 56kg
Michelle Arthurs-Brennan on Instagram
Michelle Arthurs-Brennan on Twitter