How to ride an undulating gradient
Most climbs have changes in gradient, but what's the fastest way to get to the top? Vicky Ware investigates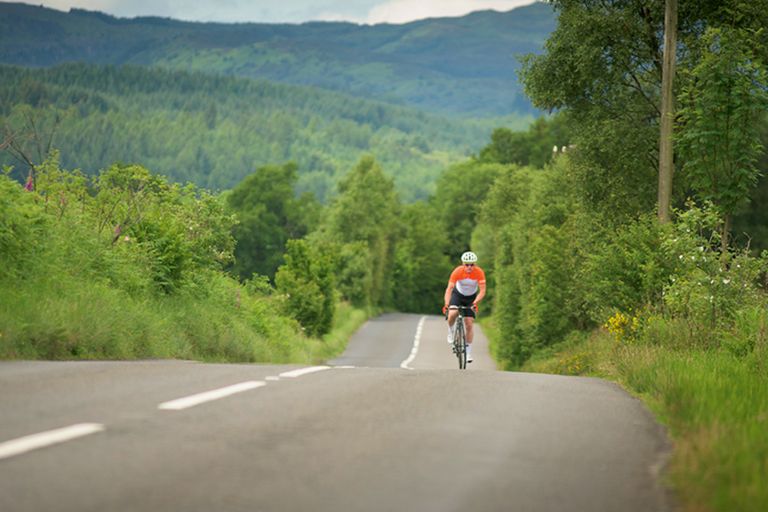 The essentials
 Know your style — punchy or even effort?
Pace yourself
Know the climb
Use a power meter
Train specifically for the type of hill
Change gears to maintain an even cadence. Don't struggle to push too big a gear.
"Most people get more power out on the steeper bits and less on flatter bits, but to what extent you do that relates to the type of rider you are," she explains. "A punchy rider will probably do better with an uneven effort, putting out substantially more power on steeper bits and recovering on flatter bits."
Conquer any ascent 
If you're looking to do well in a hill-climb, get to know the gradient of the climb so you can train effectively. If you can't visit before race day, have a look at the Strava segment.
Don't set off too hard. It's really tempting to go too hard at the foot of a climb, especially if this is the steepest bit, and pay for it later. This is definitely not the fastest way to get to the top.
Pacing up a climb is an often neglected skill and many get it wrong. If you master it you'll certainly
notice when riding in a group that your pacing tactics are working.
Ride with a power meter, even if this means renting one, to get an idea of how your power output varies with gradient. You might find a less punchy style gets you to the top faster.
Studies have shown that standing while climbing could increase the amount of power you can output for a given amount of lactate produced — but to do this effectively you need to train out of the saddle and work on your core strength.
You can avoid this by setting off at a pace that feels too easy — it will probably still be slightly too hard.
Sennema says: "Having a power meter definitely helps, as it can tell you if you're going out too hard or taking it too easy in the middle or on flatter sections — but only if you know yourself well enough to know what you're capable of!"
How much difference does weight really make? 
Key points
Adapt your training to the way you want to climb. Punchy efforts require the ability to recover quickly — do short intervals with short recoveries. If riding an even pace, train to keep power output stable.
Pacing is also key, Sennema explains: "I usually hold back in the first part and try to finish strong. My first hill-climb was a seven-minute climb where I set a five-minute power record — in the first five minutes! Ouch. I completely underestimated the influence of the start line adrenaline for
that one."
Training with a power meter can help you find the best hill-climbing strategy. Whether that means easing off and getting some level of recovery on flatter bits then pushing on again when the going gets steep, or maintaining a steady power, depends on your strengths as a rider.
How do you compare? 
As you approach a climb use your momentum from the descent or run-up leading into it and anticipate the need to change gears.
Should you focus on going harder on the steep sections or the flatter sections of an undulating road? And would you even know if you were pushing too hard when the going gets steep? The 2014 national hill-climb champion Maryka Sennema shares her advice.
>>> Maryka Sennema is featured in our Kings and Queens of Strava
Sennema has found this to be the case: "Most people tend to go out too hard on climbs, and as such I'm often being forced to work very hard or even get dropped at the bottom. But if I can just hang on, I'm rewarded when they fade in the second half and I can steam past looking strong!"