Why everyone needs a coach and how to choose one
Thinking of investing in some coaching? We explain what to look for and how to go about it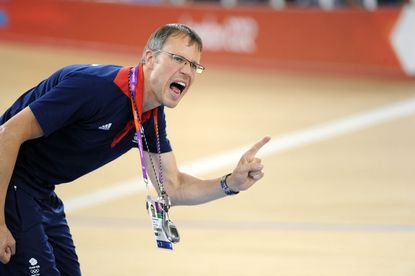 Cycling coach is a very catch-all title, meaning different things to different people. Choosing the best coach should be determined by your needs. Coaching covers all aspects of cycling, from skills to training plans, tactics, psychology and helping manage lifestyle issues.
Not all coaches cover all areas, and each coach has their own style. Some are great motivators, while others know the science of cycling inside out or have great tactical awareness and race skills. So, do you need a coach and, if so, what do you need one for?
People turn to coaches for a variety of reasons; it's not just about getting faster or winning races. Coaching can help you overcome weak spots in your riding, regardless of experience or ability. If you've a niggling urge or desperate desire to achieve something in cycling, a coach can help you. But how does coaching help?
For some people, getting professional guidance is all about having a well designed training plan; others benefit from having support and a sounding board for their ideas and experiences. For many people, just being accountable to someone else renews their enthusiasm and commitment. Just the fact you're paying for advice may motivate you more.
One important benefit is that less time is wasted. Whether it's stripping back on 'junk' sessions in favour of more effective training, or someone spotting your mistakes and finding ways to develop better technique, a coach can help fast track you to a point that would have taken years on your own through trial and error.
What's your motivation?
Before investing in coaching, there are a few things you might want to consider. What do you want to achieve from the experience?
You may already have a specific goal in mind, but equally, it may be something quite vague like 'to be fitter' or 'get more from cycling'. That's fine, as goal-setting can be worked out with your coach, but you need to be sure of your own commitment.
A coach can be a motivator to help get the best from you, but they can't do it for you, so firstly, before even thinking about investing your cash, you have to be sure you want to improve.
What about the coach? All coaches have different skills and attributes, so the first step is finding someone with knowledge in the area you want to work on. The best way to find a suitable one is through word-of-mouth recommendations.
Ask fellow riders for their suggestions. Most professional coaches have a website providing information about their style, their experiences and their qualifications. British Cycling has a coach directory on its website, but it's an opt-in service, so not every one is listed.
Your relationship is critical, so arrange a face-to-face meeting or phone call to find out more about each other's expectations and to gauge whether you'll get on.
Cycling coach Q+A
British Cycling runs an extensive coach education programme and also has a coach-finder facility on its website. We spoke to Adrian Fox, BC's senior coaching and education officer about the key issues to consider when people first look at recruiting a coach.
What is a reasonable price to pay for coaching services?
AF: As for any professional, the fee you pay will vary according to the service provided, their level of qualification, experience and reputation. There are countless business models out there, all offering a wide variety of services and contact time, and you need to find one that works for you. Typically, you would want a coach to offer you personalised training plans, frequently reviewed, and a level of contact that allows the relationship to work. For this, you should expect to pay over £100 per month (£20-£40 per hour), and in some cases significantly more.
How important is it to find a qualified coach?
AF: Qualifications alone don't make a good coach, but they are an important starting point and a quality-assurance measure. They demonstrate the coach has met certain minimum standards and that they have a recognised level of knowledge and skills. It also shows that the coach is committed; a good coach will invest time and money in their professional development. And it's not just qualifications that are important. You should look for evidence of ongoing professional development, that they are keeping up to date with their knowledge and are seeking to improve their skills.
What's more important, qualifications or personal experience of cycling?
AF: A coach must be qualified, that's a minimum standard. In addition, the coach should have experience of cycling, but more than just riding - experience of the sport and experience as a coach. What's important is the ability of the coach to draw on both, and to effectively apply their training and experience in a way that works for you as a rider.
What are the key skills a coach should have?
AF: A good coach should have excellent interpersonal skills, be approachable, flexible, engaging, responsive, conscientious, etc. They must be able to understand each rider as an individual - and to be able to accurately assess their personal goals and motivations and the methods that will get the best out of them. They need excellent communication skills and a high degree of personal integrity. They need to be organised and they also need to be analytical to identify and understand the trends in the feedback you will be giving them, whether this is quantitative data from a computer or qualitative information from your diary.
Are coaches insured?
AF: Yes, they should be - to protect themselves, the riders they coach and third parties. British Cycling insures our licensed coaches, provided they have current membership [Silver or above], an up-to-date qualification, a current DBS check [formerly CRB] if working with children and vulnerable adults, and a current first-aid certificate.
How can you check a coach's references?
AF: British Cycling licensed coaches have their qualifications listed on their membership card - you should ask to see this (and check that it is in date). They should also be able to show you the actual certificates for their qualifications. The coaches registered on the British Cycling coach directory are all licensed.
Currently, the search option on the British Cycling coach directory is by location and type of coach (discipline in which they are qualified to coach), so if you know where they're based, you should be able to look them up.
Search by name is currently in development; this should improve the usability of the directory for this purpose. However, as it is an opt-in system, the absence of a coach from the directory doesn't necessarily mean that they aren't qualified or not insured.
When meeting a coach for the first time, what questions should you ask?
AF: All British Cycling Level 3 coaches will have thought about their coaching philosophy - their reasons for coaching, their goals and, importantly, their values.
You need to check that this philosophy fits with yours as a rider. In addition, you may want to ask about the riders they have coached, how many riders they coach, their methods and how they communicate. The coach/rider relationship is critical and will take some time to develop and for you to see if it works.
However, if you feel that it isn't working, you need to be able to withdraw and find another coach. Don't get stuck in a long-term contract. A good coach will recognise when the relationship isn't working and will recommend that you look elsewhere.
Is coaching worth the cost?
A year's coaching costs around £1,200 a year. Here are a few things that would cost a similar amount. What would make the most positive improvement in your life?
- Deda Elementi SL38C wheelset = £1,319.99
- Cappuccino and a sandwich at work every day, £5.60 = £1,120 per year
- Sky TV = £806 per year
- New sofa from DFS = £1,500
- Dinner for two (£50) twice a month = £1,200
- Year membership at a golf club = £1,200
- Daily train travel at £5.80 per day = £1,160
Coaches success - and failure - stories
Overweight to French Alps success
With the aid of a coach, Alex Hawker went from an overweight sportive rider to conquering the French Alps in six months.
"My wife arranged a Christmas present for me: six months of coaching. In that period, the motivation levels I was able to achieve were outstanding. It really surprised me how motivational it was to have a proper training plan.
I logged on to Garmin Connect and Strava for my coach to watch and adjust the training plan according to my results. I then rode with my coach for technique and development, before discussing everything from diet to riding position, climbing and descending.
"For me, one of the fascinating things is that, despite there being no real climbs in Berkshire, I was able to get sufficiently fit to ride in the mountains. It's all to do with training zones, which a professional coach is able to figure out for you.
We used heart rate to assess the level, as a proxy for power. My coach was able to turn that data into creating a training plan to improve my ability to ride fast and long-distance. Soon I was able to ride 200km in a day, whereas at the start I could hardly get round the village.
"The difference between the start and the end of the six months was massive. I was still riding sportives, and in the last four I was easily 40 minutes inside the gold time, whereas before I'd be coming in at the back. The dividends were fantastic, which of course meant the enjoyment factor went up too. You don't even feel you're working much harder; you just get round the course a whole lot faster!
"We used face-to-face or on-the-bike coaching, but a lot of it was on the phone or web, using various technologies. We had the goal of getting round the Haute Route. When you've got a coach and a specific goal, it's very motivational. You don't want to let him down by saying, 'I didn't do this session or that session'.
"It's unbelievable how you find the time. I was flying round Europe a lot and I'd make sure I found a hotel with a gym. Although it's clearly inferior to being on the road, I'd always at least do a session on the exercise bike. That session might have been at midnight, but I'd do it.
"My coach made it possible for me - as an everyday UK sportive rider training on the flatlands of Berkshire - to go to the Alps and get round well inside the cut-off time. I don't think I'd have done it without a coach.
"From my experience, having a coach makes a fundamental difference. We buy consultants in our business to help us with finance, tax, legal or recruitment. In the same way, I hired a coach. I'm a lot faster, a lot more confident and have achieved a life goal of riding over 20 cols between Geneva and Nice, which wouldn't have happened without their expert guidance."
The coach: Richard Simmonds studied physiology before going to work in the fitness industry, he is a member of the Association of British Cycling Coaches and has been coaching cycling full-time for five years.
Contact: www.personalcyclecoaching.com
Beginner to World Masters Champs
Masters athlete Peta McSharry didn't start racing seriously till her forties. Coaching helped give her the confidence to compete in the World Masters Championships.
"I rode the Etape du Tour in 2011. While climbing Mont Ventoux, I managed to stay with Sean Kelly and Malcolm Elliott. I got spotted by a chap who thought I should get sponsored, so he persuaded the guys who were sponsoring their project to sponsor me as well - they gave me my bike and kit, but no funding.
"Because they'd sponsored me with kit, I felt obliged to do some structured training, and it made a huge difference. Each week I was given a training plan, so I only knew one week in advance what I was doing. Each night, I came home and knew that I had 90 minutes of training to do. This meant that the rest of my life was structured around my training, so I was more organised the rest of the week.
"I found the training really easy to do because someone told me what to do. I didn't have to think for myself, and the motivation was so much easier. At first, I hadn't met the coach whom I decided to use. He was part of the project that was sponsoring me. He would just send me my coaching in a spreadsheet, and once a week he called me to catch up.
"The real benefits were that I finally had a structure. My requirements were to submit a resting heart rate every morning, the number of hours' sleep I'd had that night, and then a general score for feel-good factor, out of five.
"The coach I had before this one seemed quite lazy. He seemed very blasé about my training, and I didn't really follow his training very well. I think the relationship is very important. The most important thing is knowing what works for you.
My current coach made the effort to ring me up, told me the information I needed, and now I think I'm disciplined enough to coach myself. If I need to do 90 minutes, I do 90 minutes; I don't skip a single minute.
"You need to find out who you are as a person and then find a coach who matches your style. That way, you'll get the most out of them. For instance, I don't really understand heart rate data.
I don't know what my lactate threshold is, and I don't know what my heart rate zones are, so my coach would give me zones as a scale of one to 10, where 10 was maximum heart rate. He was really happy to work within what I could understand, and that was quite important."
The coach: Colin Batchelor runs Total Cycle Coaching. He's a British Cycling Level 3 coach for road, track and time trial and is also a certified Training Peaks coach. He is also training as a strength and conditioning coach.
Contact: www.totalcyclecoach.com
The dark side of coaching
Not all coaching stories are successes. The rider in this tale wishes to remain anonymous, but their story demonstrates the importance of finding a coach who is properly qualified and understands your needs.
"I recently took up cycling due to the Cycle to Work scheme. I was so happy and excited when my new bike arrived. Although I have cycled on the track, I have never really cycled on the road, so I had a lot of questions and needed a lot of advice.
"At the time, I was working with a personal trainer who was a cycling enthusiast. She seemed to know a lot about cycling, so was very forward in giving me advice about what bike to choose, how long it was going to take me to get used to it and get confident on the road, and all sorts of other things. She came across as knowing a lot about cycling, so my natural reaction was to listen to her.
"We had agreed to make one of my sessions a bike ride, so we met up one morning, and went out around the lanes. It was my third bike ride. She took me up a hill well known for being tough.
"I was on a bike without a triple chainset, and I felt she was secretly hoping I would fail. But I refused to fail and made it up the hill.
"On the way home, we went up another notorious hill. She said that this was why it was best to have a triple. I mentioned that it was only my third ride and that, even with more gears, I wouldn't have made this particular hill because I was tired from the hill I'd just ridden up.
"We started walking. Out of the blue, she got on her bike and cycled up the hill, leaving me to continue walking up on my own. I was shocked. She came back to meet me, but I felt really bad about what she had done, and I knew straight away that she shouldn't have done it and wasn't being professional.
"Luckily, I knew quite a few people in the cycling world including qualified professionals, so I was also able to get advice from them. I was glad I listened to them about choosing my bike, as the double chainset is just fine for me.
"I have since been out on my bike with other people who have fully encouraged and supported me and never left me on my own. I could have easily given up and sold my bike after the bad experience I had, but I was lucky in having the support network I had.
"The advice I would give is to speak to a qualified cycling coach and not an unqualified enthusiast to make sure that you get the correct advice and support you need. Always check the person's credentials to make sure that they are qualified. You can always double-check these with British Cycling to confirm.
"I wasn't sure if my coach was qualified and never really thought of asking her at any point until she mentioned that she was looking to take her British Cycling coaching qualification - I realised then that she wasn't currently qualified. But it was too late!
"Speaking to the wrong person might leave you feeling unhappy and unconfident. If you don't feel 100 per cent happy, it's time to change to someone else before you are potentially put off riding your bike altogether.
Apart from giving you the correct advice on bikes and clothing, a proper coach will have nothing to prove, so will encourage and support you wholeheartedly - they will not leave you or try to compete with you in order to prove a point."
Thank you for reading 20 articles this month* Join now for unlimited access
Enjoy your first month for just £1 / $1 / €1
*Read 5 free articles per month without a subscription
Join now for unlimited access
Try first month for just £1 / $1 / €1