2001 Tour de France stage 10: Armstrong's famous bluff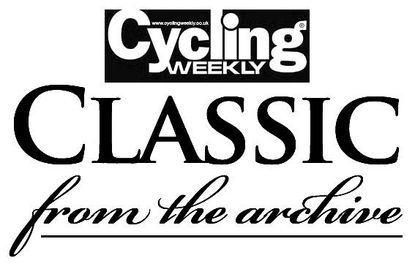 EVER FELT HAD?



July 17, 2001

Aix-les-Bains - Alpe d'Huez, 209km
Is there no end to Lance's talents? The Texan showed he can also act with the best of them as he fooled the world into believing the Alps had beaten him.


Any doubts about Lance Armstrong's form - and they had been lingering around since the race start in Dunkirk - were brushed aside on l'Alpe d'Huez when the US Postal leader soared up cycling's most hallowed mountain to take the eighth Tour stage win of his career.
It all looked so easy for the American, who repeated his tactics of the 1999 and 2000 Tours and took off alone on the final climb of the first mountain stage, this time after just 800 metres of climbing the Alpe.
Shooting past brave early breakaway Laurent Roux (Jean Delatour), Armstrong battled on to finish two minutes ahead of his most dangerous rival, Telekom's Jan Ullrich. A truly breaktaking performance.
However, it was more than just power in Armstrong's legs that earned him one of his most convincing victories. He performed a masterly bluff on the two previous climbs, the Glandon and the Madeleine, which lulled Ullrich and the others into a false sence of security.
Lurking somewhere near the back of the 40-strong peloton as the Telekon mountain domestiques Alexandre Vinokourov, Andreas Kloden and Kevin Livingston kept a steady but not overly fast pace on the Madeleine and Glandon, the 29 year old visibly grimaced on the steepest parts.
Did he have cramp? Was he having a bad day? Nothing of the sort. Armstrong was simply taking the peloton for a ride. Among those not faking problems on the Glandon were Bobby Julich (Credit Agricole), who finished 23-10 down and - after Julich's teammate Stuart O'Grady threw in the towel - new race leader on the road Francois Simon (Bonjour), who struggled near the summit.
Ahead, Roux used the same climb to shake off Spanish climber Eladio Jimenez (Ibanesto.com), crossing the summit 5-50 ahead of the Armstrong group.
After Simon got back on the descent when the lead favorites sat up for a quick refreshment - the same point where David Millar (Cofidis) finally packed - speculation was rife that the French could take both the lead and the stage.
Indeed despite Telekom keeping the pace high in the valley, Roux was still 6-10 ahead at the foot of the Alpe.
However Armstrong and his Spanish climbing domestique, Jose Luis Rubiera, were waiting in the wings. After getting Rubiera to take a brief turn on the front, Armstrong looked around as if to say, "anybody want to play ball?" and then stomped on the pedals.
Just like that, he was gone.
Desperate times

Pandemonium broke out behind, as Ullrich desperately tried to the up the pace, and Joseba Beloki (ONCE), who had been trapped behind when his chain came off, returned to the front of the fast - crumbling bunch to find Armstrong was a blue speck 200 metres up the road.
For the first three kilometers, the gap grew spectacularly. Ullrich, who had told his men he was going to win on l'Alpe d'Huez, seemed to have frozen legs, as Armstrong opened up a lead of two minutes or more with two-thirds of the climb to go.
The French were not so optimistic now about Roux's chances, with Armstrong ruthlessly slashing into his lead. Meanwhile Ullrich, leading a group containing Beloki, his ONCE teammate Igor Gonzalez de Galdeano, Christophe Moreau (Festina), Oscar Sevilla (Kelme) and Roberto Laiseka (Euskaltel-Euskadi) - these last two the only ones to briefly help the German - was beginning to react, and at least limiting the Texan's gap.
Just over half way up the climb, Roux's dream of leading a mountain stage from start to finish came to an abrupt and merciless halt as Armstrong, mainly using 39x23 gear, galloped past.
The Texan was sweating now, but his radio, which he had claimed was broken earlier on, had miraculously returned to full power, and Bruyneel told him to keep the pace steady rather than risk burning himself out.
There seemed to be little chance of that though. The double Tour winner sailed round the final hairpins and into the ski station with his two -minute lead holding nicely on Ullrich as he stood out of the saddle yet again.
With two kilometers to go the German finally got rid of the last of his five men escort, but even as Ullrich went under the kilometer-to-go flag Armstrong was crossing the line, punching the air in triumph.


Armstrong's Alpe
Intriguingly, the first four in Paris last year - finished in exactly the same order on the Alpe: Ullrich at 1-59, Beloki at 2-09, Moreau at 2-30.
But although Simon got his coveted yellow jersey, 18 years after his brother Pascal lost it on the same climb, it was clear Armstrong was now the unofficial 'owner' of the mailot jaune.
"I didn't do it just to win on l'Alpe d'Huez although victory on the climb was a special objective for me this year," Armstrong said. "I attacked for the team staff who are demoralised with so many sick and injured riders in our squad.
"I know Ullrich hates sudden sharp attacks, so I guessed that would be the best way to shake him off," he added.
Armstrong was not so optimistic about his chances of taking the Alpine time trial as well. "I am tired after going so early, I could lose two minutes there," he said. But was there anybody out there capable of taking them away from him.
The favourites
Lance Armstrong, first on stage: in what he called his "game of poker" with Telekom, Armstrong played an ace on the Alpe, and he is fast bearing down on the three riders ahead of him overall. His morale will now be at 100per cent, his rivals intimidated. An all-round success.
Joseba Beloki, third at 2-09: ONCE's best performance in the mountains for years, and could be a major foundation for the podium.
Christophe Moreau, fourth at 2-30: Fourth last year on the Champs-Elysees, and fourth at l'Alpe d'Huez, shows his 2000 result was no flash in the pan.
Jan Ullrich, second at 1-59: not even the strongest Ullrich we have seen since he won in 1997 was enough to take on Armstrong. Now he has to wait for the American to have a bad day.
David Miller, did not finish. Suffering form "mental and physical exhaustion", the Briton quit on the descent of the Madeleine.


Results

Stage 10.- Aix- les-Bains-l'Alpe d'Huez.
1. Lance Armstrong (USA) US Postal Service 209km in 6-23-47
2, J. Ullrich (Telekom) at 1-59
3, J. Beloki (ONCE- Eroski) at 2-30
5, O, Sevilla (Kelme-Costa Blanca) at 2-54
6, F. Mancebo (iBanesto.com) at 4-01
7, L. Roux (Jean Delatour) at 4-03
8, I. Gonzalez de Galdeano (ONCE) at 4-03
9, R. Laiseka (Euskaltel-Euskadi) at 4-03
10, L. Piepoli (iBanesto.com) at 4-07
11, M. Boogerd (Rabobank) at 4-37
12, A. Kivilev (Cofidis) at 4- 39
13, S. Botero (Kelme)at 5-07
14, S. Montgomery (Fdj) at 5-09
15, D. Rous (Bonjour) at 6-18
16, A. Merckx (Domo-Farm Frites)
17, M.Serrano (ONCE)
18, W. Belli (Fassa Bortolo) all st
19, G. Mikhailov (Lotto-Adecco) at 7-05
20, S. Garzelli (Mapei-Quick Step) at 7-54
dnf, D. Millar (Cofidis)


This originally appeared in the July 28 2001 edition of Cycling Weekly
Thank you for reading 10 articles this month* Join now for unlimited access
Enjoy your first month for just £1 / $1 / €1
*Read 5 free articles per month without a subscription
Join now for unlimited access
Try first month for just £1 / $1 / €1
Founded in 1891, Cycling Weekly and its team of expert journalists brings cyclists in-depth reviews, extensive coverage of both professional and domestic racing, as well as fitness advice and 'brew a cuppa and put your feet up' features. Cycling Weekly serves its audience across a range of platforms, from good old-fashioned print to online journalism, and video.