AA and BSM driving schools to teach cycle safety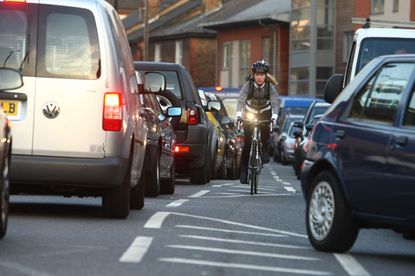 While more money is being invested in cycling facilities, what many cycle campaigners have been crying out for is better driver training.
That has taken a step forward today with the announcement that two of the UK's biggest driving schools - AA Driving School and BSM - will teach cycle safety to all learner drivers. The two organisations have launched a new training programme to ensure a standardised approach to safe driving around cyclists.
All driving instructors from both schools will take a module - which has been created with input from cyclists - to teach drivers how to drive safely around bike riders. Pupils will also be given a worksheet which sets out the facts about cyclists on the roads and encourages learners to think about the consideration they should show cyclists.
Edmund King, AA president, said: "I am personally committed to breaking down the 'Two Tribes' attitude displayed between some drivers and cyclists. Often we are the same people... I am convinced that this initiative will change attitudes and save lives."
Mark Peacock, head of BSM, said: "Successfully teaching a learner to drive safely around cyclists means instilling a good attitude, as well as the necessary practical driving skills.
"It can be intimidating and confusing for learners the first few times they come across a cyclist.
Understanding why cyclists behave in certain ways, such as avoiding potholes or how they are affected in strong winds, is key to being safe around them."
AA Driving School and BSM, as part of AA Driving Services, make up the largest provider of new driver training in the country.
Thank you for reading 20 articles this month* Join now for unlimited access
Enjoy your first month for just £1 / $1 / €1
*Read 5 free articles per month without a subscription
Join now for unlimited access
Try first month for just £1 / $1 / €1