Katie Archibald column: My voyage of musical discovery in a cheap Icelandic 4x4
Non-cycling friends are great for doing non-cycling things... like going to see Hamilton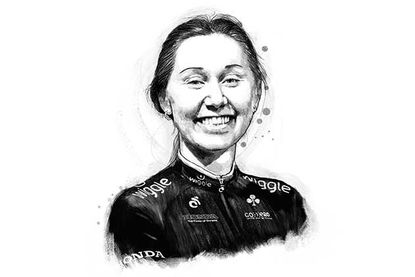 Olympic and world champion, Katie Archibald got into cycling after winning handicap races on a Highland Games grass track. She writes a column for Cycling Weekly each week
I'm on my way to see my friend Fiona. You've met her in this column previously, where she has been both celebrated and shamed for having no bikes. Celebrated because my attachment to her means there's a segment in my Pie Chart of Life that isn't to do with cycling. Shamed because this is a cycling magazine and we must convert all whom we can.
Tonight we're not just catching up about our favourite podcasts (Fiona's is Invisibilia and mine Freakonomics) and cute stuff we saw on Instagram. Tonight is far bigger than that. Tonight, we are going to see Hamilton!
One person reading this is squealing with envy and wondering how we got tickets.
If that's not you, I'll let Wikipedia explain: Hamilton "is a sung-and rapped-through musical about the life of American Founding Father Alexander Hamilton… incorporating hip-hop, rhythm and blues, pop music, soul music [and] traditional-style show tunes." It's quite simply wonderful.
We both began our Hamilton obsession in the summer of 2016. For a month after the Rio Olympics I didn't ride a bike. What with Fiona as committed to not riding a bike that month as she ever had been, we spent much of it not riding bikes together. We also drove around Iceland in a Suzuki Jimny.
It was the cheapest 4x4 you can hire on Iceland and a joy of a car. There was, however, one flaw. No Aux port! The same reader that squealed before is now gasping in horror. It could have been a disaster, you'll agree, and driving round a whole country, the news made me nauseous.
Luckily, I'd been lent some musical soundtrack ("You ever heard of Alexander Hamilton? Nah, me neither.") just before we left and so in my suitcase was a double disc CD. I suggested we give it a crack — 47 tracks in total, 142 minutes, and we listened to nothing else for 10 days.
>>> Katie Archibald column: Going the extra mile (albeit inadvertently) is a family tradition
Deep-rooted infatuation took hold on our third listen through, and from that point until now we've been dreaming about seeing it live.
The day has come! I'm off to London and I'm going to have a fabulous time. Don't wait up.
Thank you for reading 20 articles this month* Join now for unlimited access
Enjoy your first month for just £1 / $1 / €1
*Read 5 free articles per month without a subscription
Join now for unlimited access
Try first month for just £1 / $1 / €1