Cycling Ireland board member resigns over Pat McQuaid UCI presidential nomination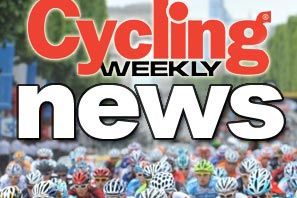 Former Vice President of the Board of Cycling Ireland Anthony Moran has outlined the reasons for his shock resignation from the post yesterday, saying that he had lost faith in the Union Cycliste Internationale (UCI) and Pat McQuaid.
Moran stated after last Friday's board meeting in Dublin that he had voted not to nominate McQuaid - who is seeking a third term at the helm of the sport's governing body in September. Moran is believed to have been the only member of the seven-man board to take that stance, with McQuaid's nomination being ratified.
And yesterday, Moran said that enough was enough.
"Essentially we were asked to nominate Pat McQuaid for a third term as president of the UCI but ever since USADA released their reasoned document into doping practices at Lance Armstrong's US Postal team [last October], I got very upset and it just drained any belief I had in pro cycling and the UCI and consequently I couldn't vote for him.
"There is only so much a man can take and personally I couldn't say to the UCI 'jog on, everything's fine', because I don't believe it is".
"It is more than McQuaid though, there has to be change and we have to bring the sport on.
Moran said that there were four reasons that caused him to make his decision. The first being the UCI's response to Lance Armstrong's doping confessions and the allegations that the UCI had been aware of failed tests. "That was something I couldn't really take, what message does that send," said Moran.
"Secondly, Hein Verbruggen is still there in the UCI as an Honorary President. He should not be allowed next to or near Aigle (UCI headquarters) in any way shape or form, he's the one who said that Lance never, never doped.
"The whole relationship between USADA and WADA as well, and finally the Independent Commission that the UCI set up and later disbanded.
"I was totally shocked to be honest when he [McQuaid] was nominated last week. I am still friends with the guys on the board. I value those friendships, so I won't divulge what was said at the meeting but I was very, very surprised they went for Pat."
While he said McQuaid has done some good for the sport since he took up office in 2005, Moran said he hopes a new man can be put in place this year to take the sport forward.
"I hope a good strong candidate comes from Europe and someone who has a clear vision, and someone who comes up with a really good strategy to combat doping. After all that's gone on, he doesn't have an opponent. I find that unbelievable. Somebody has to come forward and stand up.
"Having said all of that, if Pat McQuaid gets back in and does a great job and cleans up cycling, I will be the first to doff my cap to him. It genuinely is nothing personal but we simply have to have accountability."
Related links
Pat McQuaid backed by Cycling Ireland for re-election as UCI president
Thank you for reading 20 articles this month* Join now for unlimited access
Enjoy your first month for just £1 / $1 / €1
*Read 5 free articles per month without a subscription
Join now for unlimited access
Try first month for just £1 / $1 / €1