Dempster wins Severn Bridge road race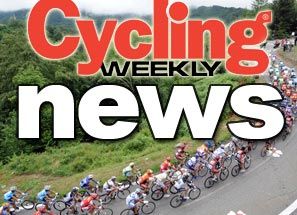 Zak Dempster (Rapha Condor Sharp) won Sunday's Severn Bridge road race around Avonmouth, sprinting ahead of Marcin Bialoblocki (Motorpoint), Matt Jones (Raleigh) and Simon Richardson (Sigma Sport-Specialized) from a small escape group.
The lead quartet came from an earlier eight-man breakaway that also included Simon Gaywood (Corley Cycles), Casey Munro (Rapha Condor Sharp), Grant Bayton (Wilier-Lifecar-goselfdrive.com) and Frederik Johansson (UK Youth).
Magnus Backstedt (UK Youth) and William Bjergfelt (Motorpoint) worked hard to chase the escapees, forcing the pace up and causing a split in the lead group half-way through the race with Gaywood, Bayton and Johansson losing touch with the leaders and eventually joining the chasing pair.
Bjergfelt put in a solo effort to distance himself from Backstedt, finishing within a minute of the lead four. Former Paris-Roubaix winner Backstedt subsequently came home in sixth at the same time as Gaywood in seventh, both of whom had passed Munro as he had been dropped from the front group.
The 39th edition of the Felt Bicycles Severn Bridge road race, promoted by Bristol Road Club, took in ten laps of a 10-mile circuit including an ascent and descent of Old Down Hill.
Result

Severn Bridge road race 2011: 65 miles

1. Zak Dempster (Rapha-Condor-Sharp) in 2-34-57
2. Marcin Bialoblocki (Motorpoint)
3. Matt Jones (Raleigh) at same time
4. Simon Richardson (Sigma Sport-Specialized) at 2 secs
5. William Bjergfelt (Motorpoint) at 53 secs
6. Magnus Backstedt (UK Youth) at 1-02
7. Simon Gaywood (Corley Cycles) at same time
8. Casey Munro (Rapha-Condor-Sharp) at 1-05
9. Grant Bayton (Wilier-Lifecar-goselfdrive.com) at 1-07
10. Frederik Johansson (UK Youth) at 1-26
Related links
Backstedt spearheads new UK Youth team
External link
Thank you for reading 5 articles this month* Join now for unlimited access
Enjoy your first month for just £1 / $1 / €1
*Read 5 free articles per month without a subscription
Join now for unlimited access
Try first month for just £1 / $1 / €1