Dibben: Busy final flourish to junior career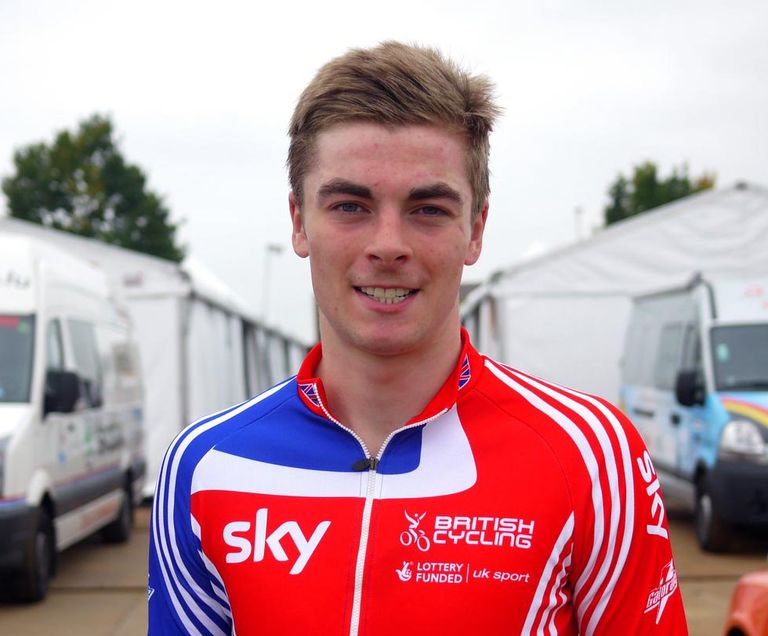 Jon Dibben finished the junior world championships time trial in seventeenth place today, one of his final outings as a British junior. He rides in the road race on Sunday but is already looking to advancing into the Under-23 ranks next year and possibly the British Olympic Academy.
"He's had great results this year," said junior national coach, Matt Winston. "It will be interesting to see how he steps up."
Dibben's result today in Valkenburg, Netherlands was fair given the hilly route and comes on the back of a long and fruitful season in the junior ranks. He placed third in Paris-Roubaix in April and won a stage of the Nations Cup in Germany. On the track, he won omnium silver in the recent World Championships in New Zealand and broke the British national kilo record.
In the last weeks he applied for the British Academy in order to make the next step into the Under 23 ranks. "I have to be," Dibben said when asked if he is ready. "It will be exciting to have new races: Longer races, more stage races... I'll try to step it up."
After the junior men's road race on Sunday morning he returns to Manchester for the senior national track championships. As Winston said, it has been a very busy four-week block with the track worlds mixed in.
Dibben rolled through the parking lot to find the British van waiting. He placed a provisional eighth at the end of 26.6km, but saw it slide to 17th at the end of the day. Norwegian Oskar Svendsen won the rainbow jersey in 35 minutes and 34 seconds, Dibben finished just 50 seconds back.
Last year, he placed eighth in Copenhagen on a flatter course. He was aware of the challenges in Limburg and approached the time trial accordingly. "I prepared really well, I don't think I would've changed anything," Dibben explained as he put on warmer kit. "Maybe I started too slow. I should've gone off harder, but I was thinking about the climbs at the end."
He will have a chance to hone his skills with the Academy and progress to what he hopes is a pro career. In the coming months, he will find out if his application is approved. "It's hard to say," Winston added, "but I think off the back of his results this year..."