Foto Velo Drome image gallery at Manchester velodrome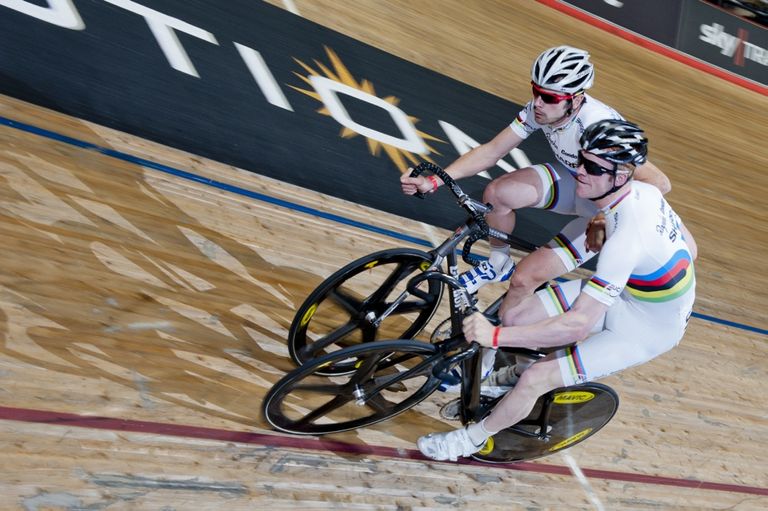 A gallery of photographs of Britain's biggest track cycling stars will be unveiled at the National Cycling Centre, Manchester, on Thursday April 11.
'Foto Velo Drome' features 67 images taken by cycling photographer Chris Keller-Jackson of British track riders, including Sir Chris Hoy, Victoria Pendleton, Mark Cavendish, Ed Clancy, Jess Varnish and Alex Dowsett.
Members of the public will be able to view the gallery at the National Cycling Centre free of charge at the launch event on the evening on Thursday April 11, between 7.30-9pm. The photographs will remain on view at the centre until at least March 2014.
Prints of any of the photos on display are available on request.
Keller-Jackson of Crank Photo has been capturing images of cyclists for the past 13 years. The exhibition is sponsored by Brother UK.
All images © CrankPhoto.co.uk