From false promises and heartbreak to hope - How Heidi Franz is bouncing back from the last-minute collapse of B&B Hotels
B&B left her hanging on the day she was meant to emigrate to Spain; Zaaf offered her a kickstart to her new European life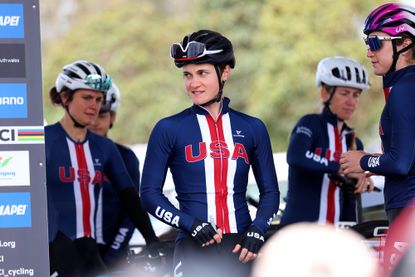 (Image credit: Getty Images)
Get The Leadout Newsletter
The latest race content, interviews, features, reviews and expert buying guides, direct to your inbox!
Thank you for signing up to The Pick. You will receive a verification email shortly.
There was a problem. Please refresh the page and try again.
Heidi Franz was setting out for a run. Her flight to Spain would depart in five hours, and with a day's worth of sitting idle in cramped airplane seats ahead of her, she decided to make the most of this opportunity to move her body. And with it, say goodbye to the familiar streets and trails of her Washington home, cold and wet as it usually is in December. The welcome promise of sun and a new life in Spain awaiting.
But then her phone rang.
It was a would-be-teammate on the B&B Hotels-KTM women's team, requesting Heidi to join a group call. Her message, short and fatal. "You guys, the team is not happening."
This was December 6, 2022. Just a day prior, Heidi had been on a video chat alongside riders like Chloe Hosking and Audrey Cordon-Ragot listening to team managers
Jérôme and Sébastien Pineau assuring them that the women's team would go ahead, no matter what the media was saying. A day later, sporting media around the world would announce the team's collapse and speculation about where the riders, with rumored signing Mark Cavendish key among them, could possibly find a new team so close to the new season.
In the moments following her won't-be-teammate's phone call, sitting on her living room floor, surrounded by bags and boxes, Heidi felt defeated and most of all, "really, really heartbroken."
Mindgames, False Hope and a Life left in Limbo
Hailing from Bainbridge Island, Washington, Heidi started racing with Seattle's Keller-Rohrback Cycling Team before turning pro with the Rally Cycling squad in 2018. She raced for Rally through the end of 2021 and spent the 2022 season as the road captain of the UCI Continental team, Instafund Racing. An invaluable teammate and an aggressive rider who's no stranger to spending time in breakaways, the 28-year-old's palmares includes podium finishes at notable races such as Tour Cycliste Féminin International de l'Ardèche, Joe Martin Stage Race and Redlands Bicycle Classic.
The B&B Hotels team was meant to be her return to the European peloton and a chance to learn from star riders the likes of former Rally teammate Chloe Hosking, Olympic champion Anna Kiesenhoffer and French veteran Audrey Cordon-Ragot.
With a letter of intent signed, Heidi had gone on all in, obtaining visas, packing up her life and doing all the things necessary when emigrating one's country. Newly married, her husband, Wade, even gave up his job to accompany her to Girona.
Of course we now know that after weeks of speculation, the B&B Hotels dream would all come falling apart, rudely and abruptly in December, but for the signed riders, the make-believe was really rather real.
"Behind the scenes, we had several B&B team coaches already communicating daily, head mechanics taking measurements and sending bike sponsor details, kit sizes were given, even [asking] what our sunglasses preferences were —all those details continued moving along throughout the whole timeline," Heidi tells Cycling Weekly.
"Like it was a normal team operating, signs that kept us believing that it was happening. But the staff were caught up in the same situation that the riders were in the end."
For weeks leading up to the moment that Jérôme Pineau finally admitted that he'd be unable to secure the cash needed to run the men's and women's teams in 2023, news media had speculated as much.
"The outside news started to worry me, especially when all the articles around Cavendish were coming out," Heidi recalls. "I was sort of using him as my compass. I was like, 'okay, if Cavendish is still in this, if he has not left and signed to another team, then I should still feel confident.' "
The fact is, Heidi was getting more accurate information of what was actually happening with the team from news articles rather than the team management itself.
"Inside the team, they were really persistent in telling us that the media, the rumors were false. 'Don't listen to it. Everything will be fine,' they said. There were a lot of these false promises, and I wanted to believe those things," Heidi says.
"It's really crazy to think about how they managed to keep us deceived for so long."
Risk it to win it
Back on her living room floor, just hours before her flight's departure, Heidi had some choices to make.
What now? Where to now? Do I stay or do I go?
Spoiler alert: she went.
"At that point, I had been riding in the rain or sitting on the trainer for weeks and, at the very least, I just needed to get outside, get some sun and be around people that I know would fill me up with a little bit of joy," she says.
"I sort of switched gears on the fly to turn the trip into a networking trip and a sort of training camp for myself."
Looking back now, it was the absolute right decision.
"It was really good. Being in Spain, talking with people who were very sympathetic to the situation and the connections I made in those first days. It felt really incredible how many people wanted to help," she says.
"Who knows. It may have also turned out this way if I had stayed but being in Spain definitely didn't hurt."
Heidi says this with a laugh of relief, speaking from former pro Abby Mickey's apartment in Girona, where she and her husband are living temporarily while they look for a place of their own.
After months of stress and some weeks of utter disbelief, Heidi can breathe easy. She has found a home at the Zaaf UCI Women's Continental Team, a new programme based in Barcelona that was founded by the grandson of the Algerian cyclist Abdel-Kader Zaaf, a trailblazer of a cyclist who was a member of the first North African team to ride the Tour in 1950.
Supported by ENVE, Shimano, Rotor, Rudy Projects and Ale bike wear, Zaaf sports a 15-rider roster that is truly international, with 10 nationalities present, and includes a few who, like Heidi, were left stranded after the B&B Hotels demise.
At Zaaf, Heidi will join Cordon-Ragot and fellow frenchwoman Lucie Jounier, Canadian champion Maggie Coles-Lyster, young New Zealand track champion Michaela Drummond and Australian Elizabeth Stannard among others. Zaaf got their season started in Australia at the Santos Tour Down Under and aims to ride all the major classics, monuments and some grand tours in 2023.
"In my first week in Girona, a place suddenly opened up and Zaaf gave me their last spot," Heidi says. "Zaaf was the best option for me, not only because it was really my only option, but it also was a really attractive prospect of having riders like Audrey to learn from still."
Heidi's been making a lot of conscious choices to progress her career. She moved to Europe, is working with an agent and switched coaches mid-season 2022 and is now working with none other than Philip Deignan, former Team Sky rider turned coach.
"I know I'm not done improving and I still have goals that I want to fullfil on the road. I'm really motivated for this next chapter of my career," she says.
All's well that ends well?
"We'll see! I'm still a little bit shell shocked," she says with a laugh. "I can't believe that I'm actually here, in Spain, that I have a team. That my husband quit his job to follow me here. It's all pretty wild."
For the race season ahead, Heidi says she's hoping to support team leader Cordon-Ragot at her goals, which include Paris-Roubaix. But Heidi's come pretty close to a first European win a few times already and she won't think twice should the opportunity arise.
Looking back on the whole saga with the B&B Hotels team, Heidi soberly comments that the life lessons gained are valuable albeit not the happiest.
"I've definitely learned to be more cautious and not to put all my cards on the table when there's no pen to paper. Saying this now, there were warning signs but it was all such a mind game and I can't believe I put myself through that," she reflects.
The reality is that often, the hardest part of being a bike racer isn't the pedaling itself. It's what happens out of the saddle.
"I'm a persistent rider but also as a person. Through it all, I knew deep down that we could still go to Spain and still do this. So I also learned to trust that instinct and that persistence a little bit more, whether it's in a breakaway or in life."
Thank you for reading 20 articles this month* Join now for unlimited access
Enjoy your first month for just £1 / $1 / €1
*Read 5 free articles per month without a subscription
Join now for unlimited access
Try first month for just £1 / $1 / €1
Get The Leadout Newsletter
The latest race content, interviews, features, reviews and expert buying guides, direct to your inbox!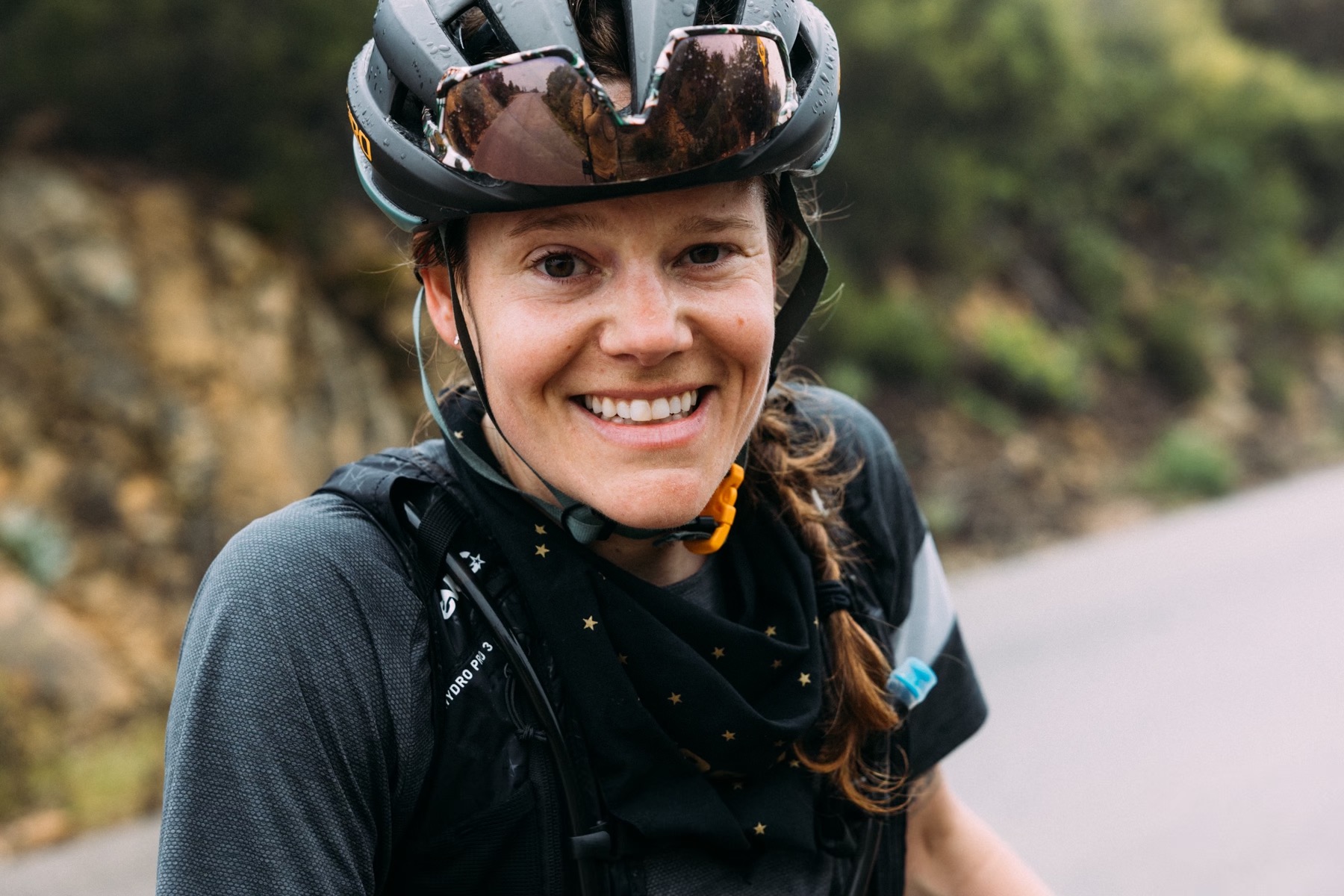 Cycling Weekly's North American Editor, Anne-Marije Rook is old school. She holds a degree in journalism and started out as a newspaper reporter — in print! She can even be seen bringing a pen and notepad to the press conference.
Originally from The Netherlands, she grew up a bike commuter and didn't find bike racing until her early twenties when living in Seattle, Washington. Strengthened by the many miles spent darting around Seattle's hilly streets on a steel single speed, Rook's progression in the sport was a quick one. As she competed at the elite level, her journalism career followed, and soon she became a full-time cycling journalist. She's now been a cycling journalist for 11 years.