14 bad finish line moments
We collect together some of the more memorable pro cycling finish-line antics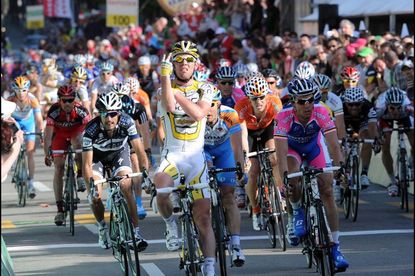 Odd victory celebrations, rider wardrobe malfunctions, thinking-you've-won-when-you-haven't - just a few of the cringe-worthy bike race finish-line moments that have occurred in recent memory.
Here we collect together some of the most inappropriate, misjudged, weird or offensive finishes in a rogues' gallery.
Let us know if we've missed any out.
And the classic finish line mishap...
https://www.youtube.com/watch?v=_EaJMr26F5w
Thank you for reading 20 articles this month* Join now for unlimited access
Enjoy your first month for just £1 / $1 / €1
*Read 5 free articles per month without a subscription
Join now for unlimited access
Try first month for just £1 / $1 / €1