£50m FOR CYCLING - BUT OLYMPIC VELOPARK DOWNGRADED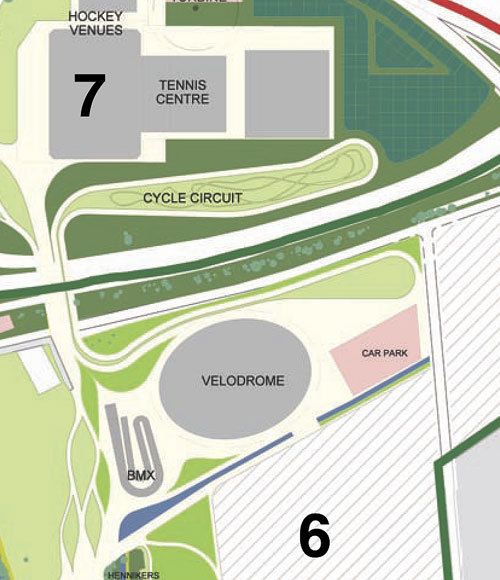 CYCLE sport is set to reap the benefits of a massive £50 million in capital investment with the promise of new cycle circuits at three London venues between now and post the 2012 London Olympics. However, a question mark currently hangs over the fate of Velopark, the Olympic Legacy set piece highlighted in the London Games bid now reduced to less than a third the original size.
Good news first. Last week permission was granted the London Development Agency (LDA) to proceed with the two-kilometre road circuit and off-road circuits at Hog Hill in Redbridge, the temporary relocation site for Eastway, moved from the Games site in Hackney.
Building at Hog Hill is to begin this summer and the circuit open by September.
For the interim period, the LDA is to provide a 900-metre road circuit only at the Royals, in London?s dockland, due to open in March.
The bad news is that plans for Velopark has been drastically reduced in size by the Olympic Delivery Authority, from the 34hectares promised to only 10ha.
All this to fit in more housing, plus tennis courts and allotments displaced from the Olympic site.
While the indoor Olympic Velodrome remains, as does the BMX track, the road circuit takes on the unappealing form of a one-mile u-shaped circuit consisting of six 300-yard straights and bends, spanning a motorway link road. The mountain bike circuit has all but gone, the ODA scribbling in a tiny circuit on a strip of land between by the road circuit. The speedway course has gone.
Michael Humphreys,chair of Eastway Users Group, is angry and has asked Lord Coe, chair of the 2012 Organising Committee, to intervene.
Peter King, CEO of Britain Cycling takes a more relaxed view and insists there is time to compromise and improve upon what the ODA has offered. Three BC divisions, South, South East and Central, are to meet the ODA onMonday (February 19) when they will see the new plans for themselves.