79-year-old cyclist attacked by youths won't press charges as he doesn't want them to have a record
Cyclist pushed off bike and kicked in the head by group of youths as he tried to make his way along a cycle path in Yate, South Gloucestershire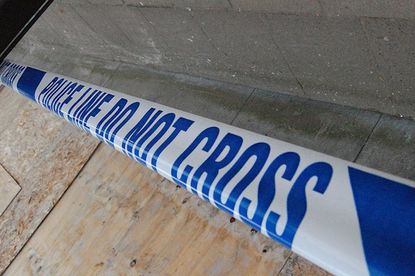 A 79-year-old cyclist who was attacked by a group of teenagers in Yate, South Gloucestershire, says that he will not be pressing charges as he does not want them to have the incident on a criminal record.
Regular rider Bob Keen was cycling along the Goose Green cycle way in Yate at midday on Thursday, November 9, when he was involved in the incident, reports the Gazette.
The youths were blocking the path so Keen stopped to ask them to move. As he did so, they became threatening. Then, as Keen started to ride off one of them kicked his back wheel, causing him to crash.
One of the group then started kicking Keen in the head, and he sustained injury to his head and neck but says that his helmet prevented further injury.
>>> Charity cycling group has all 11 bicycles stolen in 'callous theft'
Despite the severity of the incident, Keen says that he does not want to press charges.
"I know this might sound odd, but I don't want those lads to have this on their records for the rest of their lives," he told the Gazette.
"I just think someone should take them to one side and say 'This isn't good enough'. And tell them to moderate their behaviour."
Keen did talk to police, and he says that an officer thought he recognised who they were and would "give them a talking to".
Thank you for reading 20 articles this month* Join now for unlimited access
Enjoy your first month for just £1 / $1 / €1
*Read 5 free articles per month without a subscription
Join now for unlimited access
Try first month for just £1 / $1 / €1