A golden hat-trick for Australia but Becky James grabs bronze for Wales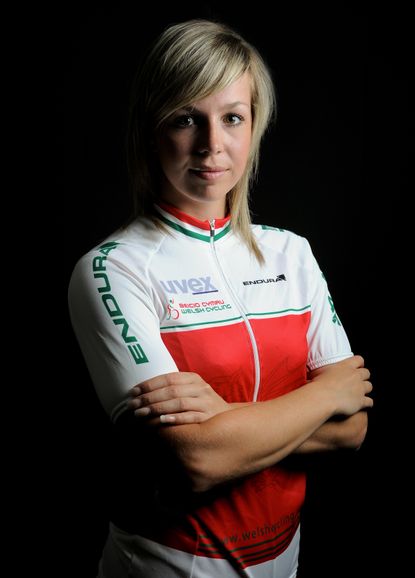 The Australians started as they mean to go on, winning all three gold medals on the first day of competition at the Delhi velodrome.
But Becky James got a bronze medal in the 500-metre time trial for Wales with a personal best time.
Jack Bobridge, 21, stormed through the qualifying round of the individual pursuit with a time of 4-14.845. That is just outside his fastest ever time of 4-14.427 - set at the Australian national championships earlier this year - which is also the fastest time ever recorded without the aid of the banned Superman position. Click here for a list of the fastest ever 4,000-metre pursuit times.
In the final, Bobridge was pushed all the way by the New Zealand rider Jesse Sergeant in a thrilling contest. But the Aussie took gold and his team-mate Michael Hepburn caught another Kiwi, Sam Bewley, in the bronze medal race.
The experienced Anna Meares was a convincing winner of the women's 500-metre time trial, with more than a second to spare over her fellow Australian Kaarle McCulloch.
But the Welsh teenager Becky James, 18, continued her impressive development by taking the bronze with a personal best time. It was also the first - and so far, only - medal on the track for any of the home nations. She said: "I am over the moon with my bronze medal and really chuffed to set a personal best as well."
The Aussie clean-sweep on day one was completed by Scott Sunderland in the men's kilometre time trial.
GERAINT'S VIEW
Throughout the Commonwealth Games cycling events, we'll be getting the views of Olympic champion Geraint Thomas
"It was fantastic to see Becky James win a medal in the 500-metre time trial. Being Welsh and seeing her do that at that age is great to see. I was cheering her on, for sure. You can't do anything more than go out there and do a personal best. As an athlete that's one of the times you can come off the track and say: 'I did my very best.' There's nothing more you can ask than that and it shows she is improving all the time. To do that under the pressure of a major competition, you know a lot of people are watching, is a really good experience for her. Hopefully she will continue to develop and go on to the Olympics.
"I saw Jack Bobridge's ride in the individual pursuit qualifying. A 4-14. That's not bad, is it? It's a phenomenal ride and he's another one who's getting better all the time. It's a bit like we're duelling with each other at the minute and hopefully we can meet head-to-head soon to sort it out.
"It's great watching the other events but I find it really hard to watch my own event because it sinks in that you wish you were there doing it as well."
COMMONWEALTH GAMES 2010 RESULTS
Women's 500m time trial
1. Anna Meares (Australia) 33.758sec
2. Kaarle McCulloch (Australia) 34.780sec
3. Becky James (Wales) 35.236sec
Other home nations
5. Jenny Davis (Scotland) 36.416sec
7. Anna Blyth (England) 36.807sec
8. Charline Joiner (Scotland) 37.539sec
9. Wendy Houvenaghel (Northern Ireland) 38.289sec
12. Heather Wilson (Northern Ireland) 40.189sec
Men's kilometre time trial
1. Scott Sunderland (Australia) 1-01.411
2. Mohd Rizal Tisin (Malaysia) 1-02.768
3. Edward Dawkins (New Zealand) 1-02.777
Home nations
8. Callum Skinner (Scotland) 1-05.095
10. Philip Lavery (Northern Ireland) 1-08.985
13. Adam Armstrong (Northern Ireland) 1-11.659
Men's individual pursuit
Gold medal final
Jack Bobridge (Australia) 4-17.495 beat Jesse Sergeant (New Zealand) 4-17.893
Bronze medal final
Michael Hepburn (Australia) caught Sam Bewley (New Zealand).
Home nations qualifying times)

6. Martyn Irvine (Northern Ireland) 4-28.803
7. Sam Harrison (Wales) 4-33.341
8. George Atkins (England) 4-34.490
9. Mark Christian (Isle of Man) 4-35.052
10. Erick Rowsell (England) 4-39.710
Thank you for reading 20 articles this month* Join now for unlimited access
Enjoy your first month for just £1 / $1 / €1
*Read 5 free articles per month without a subscription
Join now for unlimited access
Try first month for just £1 / $1 / €1