ARMSTRONG AIMING FOR UNDER THREE HOURS IN NY MARATHON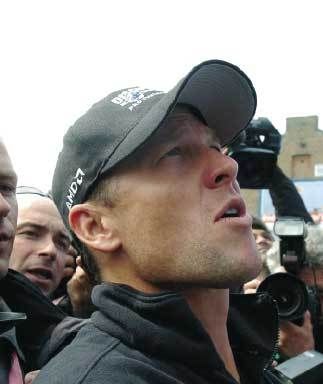 Lance Armstrong will be aiming to clock a time of three hours or less when he takes part in his first ever marathon this weekend.
The retired seven-times Tour winner will take part in the New York Marathon on Sunday as a way of commemorating the tenth anniversary of his being diagnosed with cancer.
For the Texan, the NY marathon will be a voyage into the unknown: Armstrong recently told the magazine Runner?s World that the maximum distance he has run in training sessions as 18 to 20 kilometres.
The American calculated that had he done a marathon when he was a professional he could have completed it in 2 hours and 15 minutes, some 10 minutes short of the current World Record.
Armstrong argued that even if he did not have the natural physique of an athlete, he did not have the natural build of a cyclist, either - but had still managed to win the Tour de France.
Other former cyclists who have taken part in marathons in recent years include T-Mobile manager Rolf Aldag, Spaniards Abraham Olano and Fernando Escartin, and French Classics star Laurent Jalabert. Jalabert himself raced in New York a few years back.
Armstrong told Runner?s World that he could probably better the time clocked by Jalabert in the NY event - 2-55 - but that beating Aldag?s time set in Hamburg, Germany of 2-42 would probably be out of his reach.
His original aim of setting a time of 2-30 was, Armstrong concluded, now impossible to achieve because of work and other commitments.
Thank you for reading 20 articles this month* Join now for unlimited access
Enjoy your first month for just £1 / $1 / €1
*Read 5 free articles per month without a subscription
Join now for unlimited access
Try first month for just £1 / $1 / €1