Belfast Bikes unveiled, offering free journeys of under 30 minutes
Belfast's bike hire scheme has been unveiled at Belfast City Hall, with a £300,000 sponsorship from Coca Cola Zero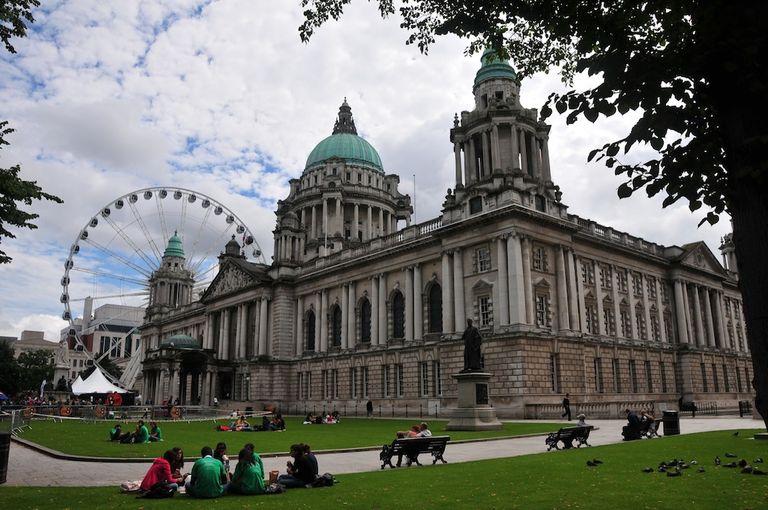 Belfast residents and visitors will be able to make use of the city's new bike hire scheme for free on journeys of less than 30 minutes.
The £300,000 scheme was unveiled yesterday morning at Belfast City Hall and is sponsored by Coca-Cola Zero HBC.
The three-year sponsorship will see 300 bikes and 30 docking stations spread around the city, including Odyssey Arena, Bradbury Place and the Gasworks.
>>> Santander set to replace Barclays as 'Boris Bike' title sponsor
Transport Minister Danny Kennedy told the Belfast Telegraph: "The cycling revolution in Northern Ireland is a key priority for me and the introduction of a public bike share scheme in Belfast is an important element of that goal."
"The scheme will help create a more connected and accessible city for commuters, tourists and workers" and improve access to Belfast's commercial and retail centres."
>>> Cycling in my city: Belfast
Belfast Lord Mayor Nichola Mallon added: "We are very excited about launching the Coca-Cola Zero Belfast Bikes scheme this spring and welcoming Coca-Cola HBC Northern Ireland as our partners.
"Thanks to the sponsorship, we will be able to provide this fantastic new addition to Belfast's infrastructure at a very low cost to users. By keeping down the price of both the annual membership and the hire charges, we are hoping people in Belfast will embrace the benefits of cycling around the city to go about their day-to-day business."