Bradley Wiggins tells cyclists to 'help themselves' by wearing a helmet
Sir Bradley Wiggins says cyclists should help themselves by wearing 'helmets and things' as a way to keep them safe on the roads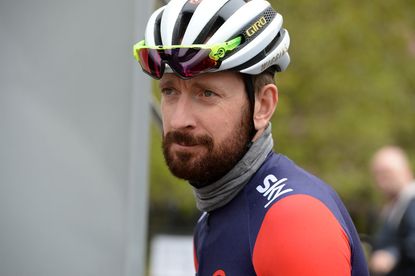 Sir Bradley Wiggins has waded into the helmet debate by claiming that the government should think about making them compulsory.
In an interview with the London Evening Standard, Wiggins said that cyclists need to 'help themselves' by wearing any protection possible.
"I think cyclists have to help themselves in terms of wearing helmets and things," he said. "I think that probably should go some way to becoming the law soon."
>>> Bradley Wiggins wins Hull 10mi TT, but misses out on record
The debate has raged on in recent months after a spate of deaths on the capital's roads. The argument is, however, that for those cyclists involved in collisions with HGVs a helmet may not have made a difference, as the Standard points out.
British Cycling's policy advisor Chris Boardman sparked controversy in November when he helped film a piece for BBC Breakfast television on safer cycling without wearing a helmet.
"[Helmets] discourage people from riding their bikes," he said at the time. "You are as safe riding your bike as you are walking.
"There's nothing wrong with helmets, but they're not in the top-10 things you can do to keep safe."
Countries such as Australia and Canada have laws making helmets mandatory for cyclists, but there are worries in the UK that such a law would discourage people from two-wheeled transport.
Thank you for reading 20 articles this month* Join now for unlimited access
Enjoy your first month for just £1 / $1 / €1
*Read 5 free articles per month without a subscription
Join now for unlimited access
Try first month for just £1 / $1 / €1