'We can't tolerate it': One rider killed and one critically injured on same New York intersection
The intersection of 43rd Avenue and 39th Street in New York City has seen a cyclist critically injured by a vehicle, just 10 days after a rider died at the same point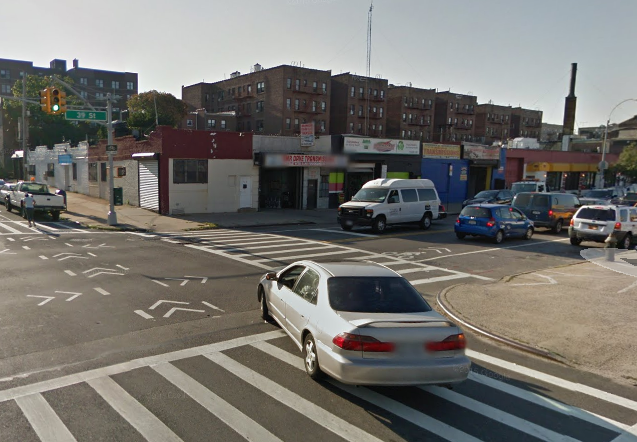 A 27-year-old male cyclist was critically injured after colliding with a box truck in the Sunnyside neighborhood of New York on Tuesday at approximately 7.30am, officials said.
The man was cycling down 43rd Avenue at the intersection with 39th Street when the incident occurred. This is the same intersection where another cyclist was killed only 10-days prior.
The driver of the truck, Francis O'Brien, was attempting to turn right onto 39th Street when he made contact with the unidentified cyclist.
"The guy was on the ground in the crosswalk. A police officer was talking to him, but he wasn't really responding," 40-year-old Louis Baldez said to DNA Info.
"He wasn't bleeding from anywhere that I could see. He was moving his leg a little. The police officer was telling him not to move," Baldez continued.
After being fitted with a neck brace, the 27-year-old was rushed to the local Elmhurst Hospital in serious condition.
O'Brien was taken into custody at the scene of the crime for failure to yield to a cyclist as well as exercise due care, the NYPD said.
Jimmy Van Bramer, a city council member representing the neighborhood said: "Our thoughts and prayers are with this cyclist and we wish for his speedy recovery," adding, "We cannot tolerate a pedestrian, cyclist, or motorist being killed or seriously injured while traveling."
According to Baldez, that specific intersection is extremely dangerous because many drivers are traveling at high-speeds.
"It turns red and people run it anyway. Three cars will still go by. They don't care," he said.
New York City's Vision Zero View Map indicates that in 2014 at the exact same intersection, five different cyclists were involved in accidents that resulted in injuries.
None have been reported since then until the the two reported in the past 10-days.