Car thief jailed after crashing into cyclist during high-speed police chase, throwing him 30ft into air
Cyclist Jack Talbot making a good recovery from his injuries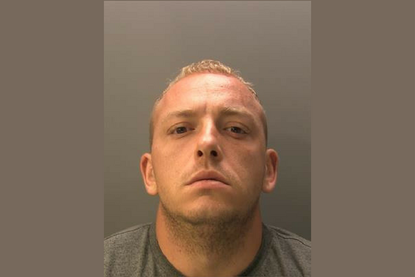 (Image credit: Cumbria Police)
A car thief who left a cyclist needing major surgery after crashing into him and sending him flying 30ft into the air as he tried to escape from police has been given a nine-and-a-half year prison sentence.
John Burns, from Manchester, was trying to flee from police after stealing a car from a motorway service station in Cumbria in July 2017, when he crashed into a cyclist, Jack Talbot, at around 50mph.
Police did not see the collision, but witnesses at the junction between Well Lane and Park Road in Ulverston reported that Mr Talbot was thrown 30ft up into the air, and landed on his head and face around 40ft from the collision.
>>> Family demand 'full investigation' after 86-year-old cyclist dies in collision with lorry
Burns did not stop at the site of the collision, abandoning the Volkswagen Polo that he was driving a short distance away, with police finding a bottle of Jack Daniels whiskey in the vehicle.
His bike having been snapped in half from the collision, Mr Talbot suffered life-threatening injuries and was airlifted to hospital where surgeons operated to relieve pressure on his brain.
Appearing in court of Wednesday, Burns admitted two counts of blackmail, theft, fraud, and causing serious injury by dangerous driving, and was sentenced to nine-and-a-half years in prison.
Speaking after the sentence, Superintendent Rob O'Connor of Cumbria Police said that he was pleased with the outcome of the case, and said that Mr Talbot was making a good recovery from his injuries.
>>> Police appeal for witnesses after cyclist suffers serious facial injuries in head-on collision with another rider
"We vowed at the time we would arrest and prosecute the person responsible for the horrific injuries suffered by Mr Talbot. However, we had to be guarded about the amount of information we released to ensure to part of the investigation or future prosecution was jeopardised.
"At the time of the incident, I was aware that the public were frustrated by this. However, we knew from the outset who we were looking for, and were working very closely with Greater Manchester Police, as well as deploying officers from Cumbria to Manchester to detain Burns.
"Thankfully, as covered in the media in recent weeks, Mr Talbot is making a good recovery, and I wish him all the very best with regards to his ongoing recuperation."
Thank you for reading 20 articles this month* Join now for unlimited access
Enjoy your first month for just £1 / $1 / €1
*Read 5 free articles per month without a subscription
Join now for unlimited access
Try first month for just £1 / $1 / €1