CatfordCC Equipe/Banks announce squad for 2015
CatfordCC Equipe/Banks, backed by fashion designer Jeff Banks, announce four new arrivals to their U23 elite team for the 2015 season.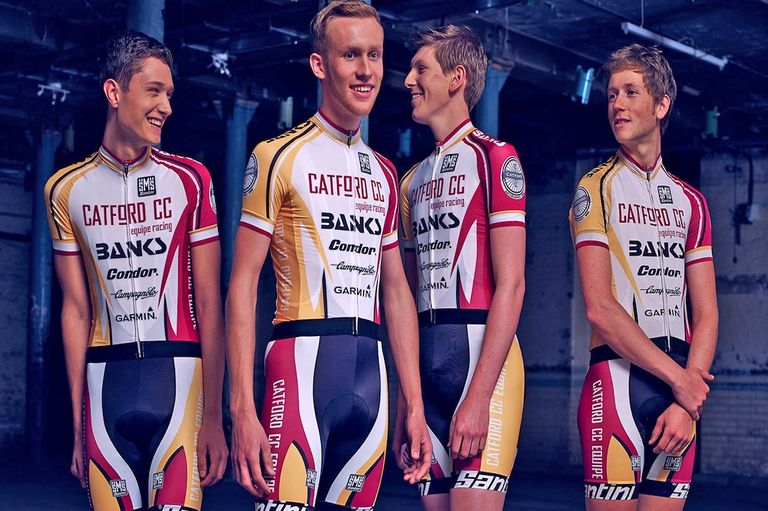 CatfordCC Equipe/Banks team manager Mike Morgan hopes his squad of under-23 riders will make an impact on the national stage as the team announce their 2015 lineup.
The team, backed by fashion designer Jeff Banks, will tackle the new British Cycling Elite National Road Series where they will come up against leading professional and amateur UK teams.
Morgan said: "2014 was a hard year for us, starting at the very bottom of the Elite system in the UK. Many of the riders were racing at levels they had not experienced before.
"But team sponsor Jeff Banks and the Club are determined to give the under 23 development squad the best opportunity we can, to enable them to compete at the very top of the tree.
"With the riders that have been retained, who have a season of experience alongside the new riders coming on board, we feel that we have a real chance to make a national impact in many races in 2015."
Elite rider Tom Neale, winner of the 2014 East Midlands Championship, joins the team, as do Ben Chapman, Chris Fennell and Josh Green.
The team, coached by Trainsharp, hope to guest in the Pearl Izumi Tour Series as well as selected stage races.
Full CatfordCC Equipe/Banks line-up: Henry Latimer (Elite), Lawrence Carpenter (Elite), Tom Neale (Elite), Ben Chapman (Elite), Ashley Dennis (1st), Harry Godding (1st), Chris Fennell (1st), Josh Green (1st)
New Forest National Park Association will press ahead with four schemes approved by Department for Transport, but must hand back