CHANNEL FOUR CELEBRATE A 2-1 VICTORY FOR 'THE WOMAN WHO STOPS TRAFFIC'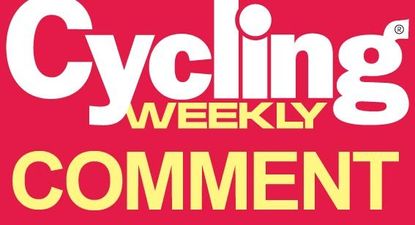 Get The Leadout Newsletter
The latest race content, interviews, features, reviews and expert buying guides, direct to your inbox!
Thank you for signing up to The Pick. You will receive a verification email shortly.
There was a problem. Please refresh the page and try again.
It was touch and go in last night?s finale to Channel Four?s brilliant three part series, The Woman Who Stops Traffic. Could Kris Murren, the professional problem solver, get the people of Durham out of their cars and to walk, cycle, or on to the buses on Durham?s Car Free Day?
All she wanted people to do, for their own health and to cut pollution and congestion was to give up their cars for one trip in 10. That?s all. Not give up the car entirely, just not use it for one trip in 10.
She did it, just.
This has been a superb three-week series hosted by the charismatic Murren, founder of What If, said to be the world?s leading creative consultancy.
She brought Jamie Oliver?s vision for school dinners to the political agenda ? remember that wild series of programmes with Jamie swearing and cursing away in school kitchens, trying to get kids to eat decent foot instead of ?shit? as he so eloquently put it.
Well, Murren?s series proved you don?t need to swear ? although she came close ? to get people to change habits of a lifetime.
It also proved that Britain has a fatal attraction with the car, which even the promise of the impending gridlock cannot easily break.
But break it she did in Marlow, the Buckinghamshire market town which was featured first and which augured well for the next town to get the Murren treatment.
Alas, Boston, obese capital of England, resisted her charms. The people stuck to their traffic jams, with the exception of Fenside Estate.
That was the big surprise for Murren, to discover who actually changed their behaviour. In Boston it was all negative stuff about Fenside. They won?t even talk to you, she was warned.
Yet they did. And they got out of cars and walked and cycled.
Fenside made an effort. As for the rest, losers!
In the final programme last night the City of Durham presented her with her greatest challenge. Durham is in the top 10 of Carbon Footprint towns in the UK. It has seen the largest increase of traffic in the North East over the past decade.
The council were keen on her ideas but you got the impression that her visit was the first time they?d actually considered what might be done about the traffic.
She proposed a radical solution, close off a few roads to cause jam, she said, give ?em taste of what?s coming 10 years from now.
Sadly, no radicals on the council. Sadder still, no rebels among the university students when she attempted to get them to support such a stunt.
She discovered a little-used one mile traffic-free cycle route had been laid from a huge estate to connect with many of the major employers in town.
Yet still people drove to the town, in long snaking, crawling traffic queues!
Then, just when you thought she might give up, people began to respond to her challenge, from the local work-at-home businessman with a beer belly who even drove to the supermarket the other side of road from where he lived, to the Local Radio DJ who left his smart motor at home.
Others started riding and getting ready for the Car Free Day.
The school, too, woke up, after a disappointing start when only one pupil, with her guardian, turned out on their bikes to distribute flyers.
But on the day, it rained! Murren thought, that?s it. No one will come. But there was 80-percent turn out as pupils walked or cycled into school.
And the park and ride car park was quite full, too, as people too the bus.
And the empty cycle route was full of people cycling to town.
At the council?s offices, many cycled one employee came in on horseback!
Final score 2 ? 1 to The Woman Who Stop Traffic.
Thank you for reading 20 articles this month* Join now for unlimited access
Enjoy your first month for just £1 / $1 / €1
*Read 5 free articles per month without a subscription
Join now for unlimited access
Try first month for just £1 / $1 / €1
Get The Leadout Newsletter
The latest race content, interviews, features, reviews and expert buying guides, direct to your inbox!
Keith Bingham joined the Cycling Weekly team in the summer of 1971, and retired in 2011. During his time, he covered numerous Tours de France, Milk Races and everything in-between. He was well known for his long-running 'Bikewatch' column, and played a pivotal role in fighting for the future of once at-threat cycling venues such as Hog Hill and Herne Hill Velodrome.