Coaching matters: Dan Henchy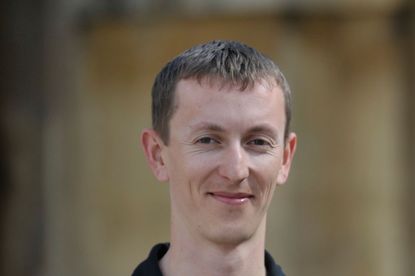 Dan Henchy started off scribbling down training plans for his friends well over 10 years ago.



Since then, he has gone on to gain an exercise physiology degree before becoming a coach at PBscience. He recently travelled to India to help develop the cycling talent that is emerging there.
Dan talks to CW about why he got into coaching, his style, the challenges he has faced, and why cycling in India is growing faster than ever.
What is your background in cycling?
I got my first road bike in 2005 while a student in Bath, and started racing the bus up Bathwick Hill to the university campus. I started competing in time trials and road races the following year and have continued to do so ever since. My own racing career has not exactly set the world alight, but I have gained a lot of experience racing and training as an amateur. A personal highlight was getting soundly thrashed by Wiggins, Froome and some bloke called Dr Hutch at the British TT champs one year.
How did you start coaching?
I'd dabbled with writing training plans and offering advice casually to friends and clubmates when I was running, but I got into cycling at a time when the British Cycling 'scientific' approach was gathering momentum. After volunteering for some studies in the sports science department in Bath, I decided to take the plunge and enrol for an MSc
in Applied Exercise Physiology at the University of Brighton. There I met Dr Helen Carter who had just set up PBscience through the university, and it all snowballed from there.
How would you describe your coaching style?
I've tried not to stick to one particular style too rigidly. I believe a successful coach should be able to adapt their style to the specific needs of the athlete. That said, my background is science-based so I'm a big believer in an evidence-based approach to a rider's preparation. That philosophy underpins everything I do.
What different coaching methods do you use? Do you work remotely or hands-on? Which do you prefer?
The nature of the PBscience business means that most of the work I do is remote. Technology makes this pretty straightforward these days: Skype, online training diaries and social media mean that you can really get to know an athlete without ever meeting face to face. That said, some things you can only do with a hands-on approach and that's why I always try to ride with my athletes as often as possible.
What is the most challenging coaching environment you've worked in?
Supporting an athlete on race day is often the time I find most challenging. The hard work has mostly been done, and if I've done my job properly the athlete should know exactly what they're doing.
It's just a case of reminding them of the key points, keeping them calm (or geeing them up - depends on the athlete and the event) and trying to maintain focus.
However, there's always a constant stream of 'what ifs' running through your mind, and the knowledge that the result can dictate the success or failure of what is normally a huge amount of time and effort invested for both coach and athlete. Some of the best and worst days in my coaching career have come on race days.
What's the most satisfying part of being a coach?
Making a difference. There's no greater satisfaction than when you offer some advice that clearly improves some part of an athlete's performance or general life.
Coaching science develops rapidly. What have you learnt since you've been a coach? Do you apply it to your own riding?
The people who last in any sport are the ones who enjoy the process. You spend a disproportionate amount of time preparing for your event compared to the big day itself.
For athletes who have a choice, pick an event that allows you to prepare doing the sorts of training you love. If you hate doing long rides then think twice about signing up for that multi-day endurance sportive at the end of the year!
What are the most exciting developments in training we can expect to see in 2014?
The last five, maybe 10, years have been all about power meters and using them to get the most out of your training. I think the big advances in the next few years will come in understanding the impact that other factors have on the adaptation to training.
We've seen how low-carb training can lead to improved endurance but I think (hope) there will be big leaps to come in our understanding of how stress, inflammation, diet, sleep, effect how quickly and how much we improve.
You have been working on a project in India. Who are you working with and what are the goals of the project? What progress has been seen?
India is not exactly on the tip of your tongue when it comes to hotbeds of cycling, but there is an emerging scene out there and I've been incredibly lucky to have met and helped some great people in the last three years.
The highlight has been the annual boot camp in the mountains around Ooty. I travelled over for the first edition in 2012 and spent a week mainly adjusting saddle heights, teaching proper gear selection and discussing the importance of fuelling and hydration for long rides.
Fast forward to this year and the topics of conversation were power meters and race tactics. Attending the camp this year were riders from Team Trek Firefox and Specialized Kynkyny Cycling Team, both of whom have riders on the [Indian] National Team who are aiming towards the Commonwealth Games in Glasgow this year.
It's an exciting project to be part of and although they're a long way behind the European powerhouses in terms of development, they're catching up fast. Africa and China are in the spotlight of the UCI in terms of the globalisation of cycling, but in my opinion the growth in India is much more organic - watch this space!
What's your number one tip for riders who are trying to improve?
Consistency. The biggest improvements I've see come from riders who find a way to string together a consistent string of training sessions over a long time. Make training fun, arrange group rides, train in the mornings, eat and rest well - all of these tips work because they help keep you consistent.
Quick fire questions
Q - Miles or power?
A - Power.
Sports nutrition or real food?
A - Sports nutrition during the ride (where needed), real food elsewhere.
Q - Talent or training?
A - Training. I can't (and don't necessarily want to) control the talent of the cyclists I work with.
Q - Strava or pin a number on?
A - Pin a number on. Strava is to racing like Scalectrix is to Formula One.
This article was first published in the January 9 issue of Cycling Weekly. Read Cycling Weekly magazine on the day of release where ever you are in the world International digital edition (opens in new tab), UK digital edition (opens in new tab). And if you like us, rate us!
Thank you for reading 5 articles this month* Join now for unlimited access
Enjoy your first month for just £1 / $1 / €1
*Read 5 free articles per month without a subscription
Join now for unlimited access
Try first month for just £1 / $1 / €1
Founded in 1891, Cycling Weekly and its team of expert journalists brings cyclists in-depth reviews, extensive coverage of both professional and domestic racing, as well as fitness advice and 'brew a cuppa and put your feet up' features. Cycling Weekly serves its audience across a range of platforms, from good old-fashioned print to online journalism, and video.