Cycle sales up at Halfords despite UK economy uncertainty due to Brexit
Retailer Halfords says in its interim financial report that cycle sales are up seven percent, with a growth in cycling revenue of two per cent despite a challenging marketplace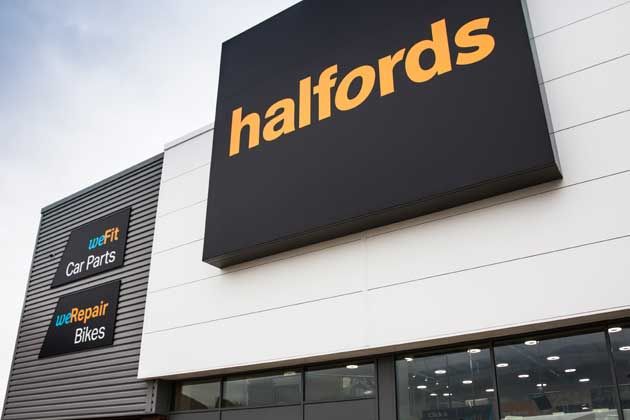 (Image credit: Halfords)
One of Britain's largest cycling retailers, the Halfords Group plc, reports that like-for-like cycle sales were up seven per cent during the 26 week period to 29 September 2017.
The group, which owns the Cycle Republic and Tredz bike shops as well as Halfords, said that the rise came despite "uncertainty in the UK economy" and a weaker pound, making imports more costly.
The rise in sales also led to a rise in revenue from its cycling business, up two per cent like-for-like.
>>> Women's road bikes for 2018: five models to check out and what to look for
The company's interim financial report states that in the UK market overall there was a double-digit decline in cycles being imported during 2016, with a further drop predicted in 2017 due to the weak pound.

Halfords says that it has been able to protect its business to a certain degree from the weak pound by having a "secure supply of largely own-brand products", which includes cycling brands Apollo, Carrera, Boardman, Pendleton and Wiggins.

Electric bikes are one area of growth for Halfords in the cycle sector, which the company attributes partly to its own-brand models.
"E-bikes are now available across almost the entire Retail estate, and relevant colleague training rolled-out in the half means that our trusted, expert colleagues are able to advise on the features and benefits for the customer," said the company's interim report.
The company also notes that it has continued to open branches of Cycle Republic, with three new stores opened in 2017 bringing the total nationwide to 18. It is currently seeking locations for more new stores.
With the purchase of Tredz in 2016, the Halfords Group has access to the Giant, Specialized, Cannondale, Cube and Scott brands.
Jonny Mason, chief financial officer and interim chief executive officer said: "We have delivered more improvements for our customers in this first half, with new services for motorists and cyclists, provided by trained, friendly, expert colleagues, and new ranges of great products.
"It is pleasing to report positive sales growth for this period, despite the poorer summer weather and the uncertainty in the UK economy.
"We are also pleased with our profit performance in the half, as we offset a large part of the c.£15m increase in costs that resulted from the impact of the weaker pound. Looking ahead, we have strong plans both in-store and online for the Cyber, Christmas and winter peaks."
Fiona Cincotta, Senior Market Analyst at City Index said that poor weather as well as uncertainty over the impact of Brexit has affected Halfords' business as a whole, which also includes Motoring and leisure markets in addition to cycling.
"It looks like the weak pound hasn't encouraged Brits to take as many stay-cations as Halfords might have hoped," said Cincotta.
>>> Black Friday bike deals: cycling discounts of 2017
"Like-for-like revenue growth in the retail business must have slowed substantially in the last six weeks of the trading period, given it was tracking at 3.5 per cent at the 20-week mark, only to fall to 1.9 per cent for the entire 26-week first half.
"Cooler weather could be the culprit, combined with a nationwide slump in consumer confidence that's being fanned by uncertainty over Brexit."