Cycling stars sign up to help cystic fibrosis charity auction
Fabian Cancellara, Sir Chris Hoy, Dame Sarah Storey and Graeme Obree among those who have autographed postcards for South Yorkshire cycling club auction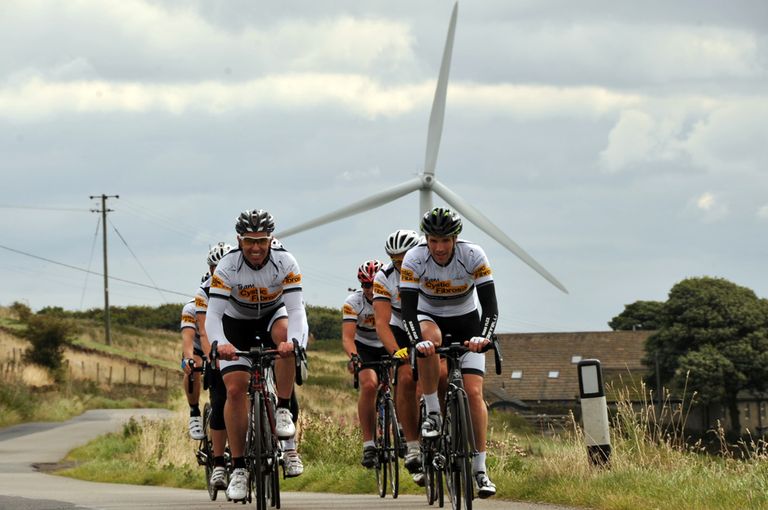 Team Cystic Fibrosis, a cycling club in South Yorkshire created to raise money for and increase awareness of cystic fibrosis, have enlisted the help of the sport's great and good with their latest promotion.
The team are organising the 65 Roses Spring Classic on Sunday March 8 this year, and they had some business cards made to help promote the event. Twenty cards have been sent to some the several of world's best riders, each with a request for their autograph. So far the response has been fantastic.
"The cards will be mounted inside a frame, which will be auctioned to raise extra money, and so far everyone we've approached has signed a card," club member Alan Patterson told us. Giving further details he says; "One of our members gate-crashed Sir Bradley Wiggins' green room at a function and got his signature. Dame Sarah Storey sent hers back signed within a couple of days.
"We sent one to Fabian Cancellara with a stamped addressed envelope, but of course that didn't work in Switzerland so he signed it, paid the postage and sent it back. Graeme Obree sent his back signed with a lovely letter. Chris Hoy sent his back next day. Dean and Russell Downing are already friends with Team Cystic Fibrosis, so they were no problem. And Stephen Roche revealed he is a bit of an artist with his response."
More signatures are being sought, and the end result will be on display at the 65 Roses Spring Classic, www.65roses-springclassic.co.uk then auctioned off afterwards.