Isle of Man cyclist dies after collision with car
Male cyclist died of his injuries after collision with car on Isle of Man on Thursday morning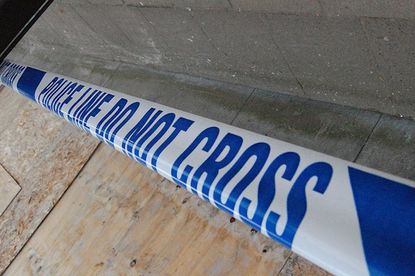 A cyclist has died after colliding with a car on the Isle of Man. Isle of Man Constabulary reports that the incident occurred at 8.30am on the morning of Thursday, October 5.
The male cyclist was taken to hospital after the collision but later died of his injuries.
The incident occurred on Poortown Road, Peel, on the west side of the island. The road was closed by police for several hours after the incident.
The name of the cyclist has yet to be released by police.
>>> Dangers of cycling in London highlighted by film of a month's worth of commuting (video)
"The collision involved a car driven by a local female and a pedal cycle ridden by a local male," read a statement issued by Isle of Man Constabulary.
"As a result of this collision the male was taken to hospital and later died as a result of injuries sustained. The driver of the vehicle and passenger were not injured."
Further details of the incident will be released by police, but they requested that "members of the public refrain from any speculation on social media about the causes of this collision".
Thank you for reading 5 articles this month* Join now for unlimited access
Enjoy your first month for just £1 / $1 / €1
*Read 5 free articles per month without a subscription
Join now for unlimited access
Try first month for just £1 / $1 / €1