Dani King leaves hospital after 11-day stay
World and Olympic track champion Dani King leaves Prince Charles Hospital in Merthyr Tydfil 11 days after breaking five ribs and suffering a collapsed lung.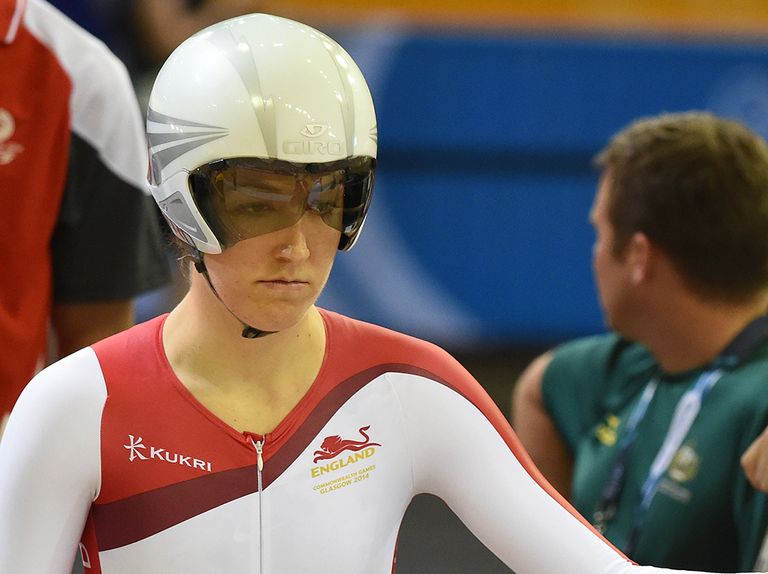 (Image credit: Andy Jones 2014)
Olympic champion Dani King is continuing her recovery from five broken ribs and a collapsed lung after being released from hospital after 11 days.
The 23-year-old suffered the injuries in a training accident near Merthyr Tydfil when one of her training partners hit a submerged pothole, and is already joking on Twitter about getting straight back into her training.
On being released from Prince Charles Hospital in Merthyr, King said in a press release that her treatment had been 'incredible'.
"Obviously the last 11 days have been a traumatic time for me, my family and my friends, but the treatment and care I have received here in the Prince Charles Hospital has been incredible," she said.
"All the NHS staff could not have done more to help and support me. I'll always be grateful for the unbelievable care I've received here at Prince Charles Hospital and will never be able to thank the staff enough."
Less than two years away from the Rio 2016 Olympic Games, team pursuit champion King announced she plans to focus on road racing in 2015 with her Wiggle-Honda team.
Her pursuit teammates Laura Trott and Joanna Rowsell leave the Wiggle-Honda team at the end of 2014, moving to Matrix Fitness Vulpine and Pearl Izumi Sports Tours International respectively, and King thanked her team for their support.
"I'd also like to thank my incredible family, boyfriend and friends for their support in helping me get through this," King continued. "I must also thank British Cycling, my team Wiggle-Honda and all my sponsors who have done everything possible to make my life easier.
"Finally I need to say a huge thank you to all the fans that have wished me well through social media and other channels. Their well wishes have been a constant source of strength, thank you all."
Source: Wales Online
World and Olympic track champion Dani King remains in a South Wales hospital after crashing on a training ride, suffering
British women's UCI team will continue following the loss of star riders Laura Trott, Joanna Rowsell and Linda Villumsen
CW's Louise Mahé unveils a day's food fit for a King - Namely Wiggle-Honda's gold-medal-winning Olympian Dani King