Don't drink so much water during exercise, new research says
Scientists have reportedly found that mild dehydration during exercise is less dangerous than first thought, with over-hydration possibly a bigger issue among athletes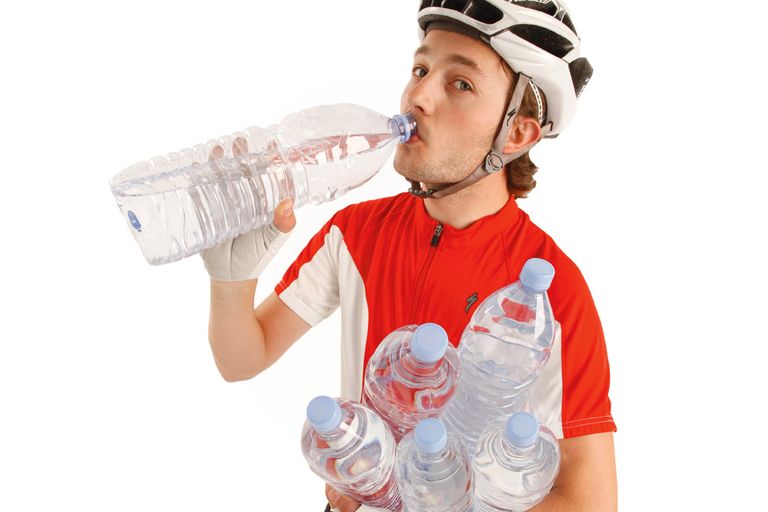 Drinking a lot of water during exercise could be more dangerous than not drinking enough, according to a collection of research published in the Wall Street Journal.
It's a commonly heard opinion that dehydration affects performance levels, but now experts are warning that 'waterlogging' the body is more harmful.
>>> The complete guide to sports drinks: Hydration
In 2007, sports scientist Kate Mori fell ill and became delirious during running the London Marathon after drinking a reported 3.5 litres of liquid in small amounts – significantly more than she required.
"I'd always been taught you had to 'stay ahead' of thirst and that being thirsty was a sign you were already dehydrated," she told the Telegraph in 2012.
Now, researchers are saying that three per cent dehydration levels during competition, which was previously considered harmful, don't hurt your performance at all.
>>> Is milk a good rehydration option?
In a study, to be published in the Scandinavian Journal of Medicine & Science in Sports, 11 cyclists were dehydrated three per cent, and then asked to undertake a 20km time trial in a laboratory.
The cyclists reportedly showed no drop in performance, having been equipped with obscured intravenous lines so they didn't know how hydrated they were.
In fact, a study of marathon runners in France in 2009 showed that athletes who lost a higher percentage of body weight through dehydration recorded better times than those whose weight remained the same.