Dundee cyclists asked to attend cycling strategy meeting
Dundee council wants to make its city more cyclist-friendly, and asks for the opinion of local riders in a meeting today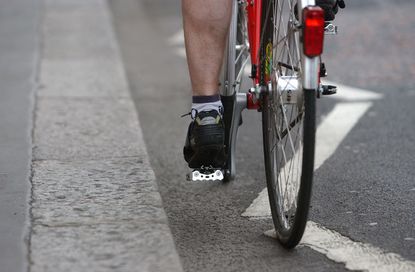 Cyclists in Dundee are being asked to attend a meeting today (Monday, March 9) so that the local council can create a better cycling strategy.
The city council wants to set up a cycling group where locals and council chiefs meet regularly to discuss infrastructure hopes and plans and also to raise matters that preclude others from using a bike.
During the first meeting, starting 6.30pm at 14 City Square, it is anticipated that the issues raised will help identify the areas in the city that need to be improved to make them more cycle-friendly.
>>> Cycling in Dundee made more dangerous by developments, say locals
Will Dawson, a member of the council's city development committee, said: "We understand the important of cycling as a regular form of travel and exercise for many people… and hope to be able to develop that into a framework for maintaining and improving of all aspects of cycling in the city."
Individual cyclists, businesses involved in the sport and cycling clubs and groups are being encouraged to come along to the discussions that will form the future blueprint of the city's cycling strategy.
For those who can't partake in the discussion, then they are being asked to email suggestions to cycling@dundeecity.gov.uk.
Source: The Courier
Thank you for reading 20 articles this month* Join now for unlimited access
Enjoy your first month for just £1 / $1 / €1
*Read 5 free articles per month without a subscription
Join now for unlimited access
Try first month for just £1 / $1 / €1