Eastway art by James Brown in London E3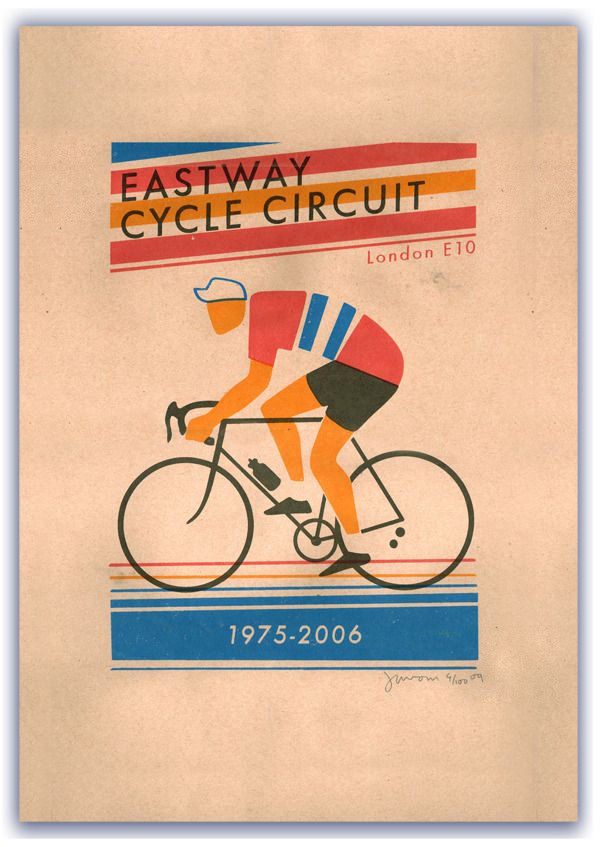 We have a weakness for cycling themed art especially if it relates to our home patch of London.
Even better if it's beautifully hand printed and reminds us of happy evenings racing at the Lee Valley Park.
In truth, our memories are fooling us because riding Eastway circuit was never less than brutally painful, but still.
We did get to see Eddy Merckx racing there. Must have been one of his last.
This 4-colour screenprint titled 'Eastway' is made by James Brown from Stepney, London E3. His little workshop called General Pattern makes all kinds of prints but this one caught our eye, obviously.
It is an edition of 100, printed on recycled buff 100gsm paper and signed and numbered by the artist. Paper Size: 32 x 45cm, Image Size: 20 x 29cm Price: £66.00