Edinburgh cycling infrastructure gets £5m boost
Sustainable transport charity Sustrans distributes £5m around Edinburgh to improve cycling and walking infrastructure in the Scottish capital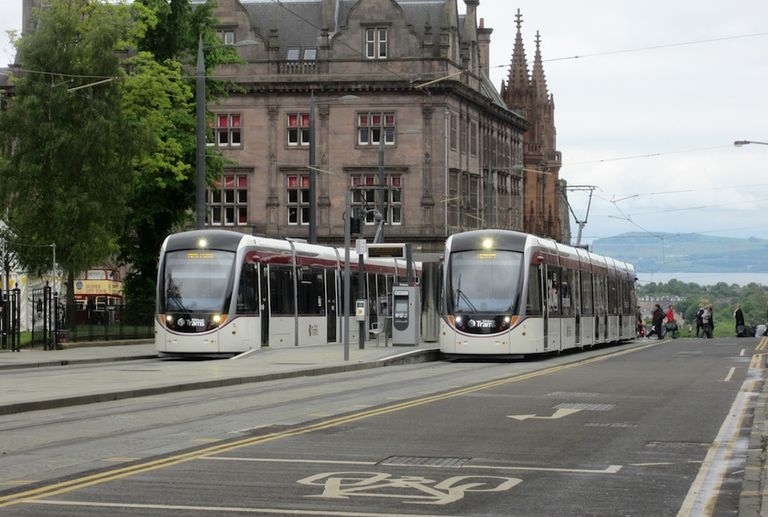 Edinburgh cyclists have received a boost of £5m to improve the Scottish capital's infrastructure to make walking and cycling safer.
The money, distributed by sustainable transport charity Sustrans, will go the city council, Napier University and the Edinburgh and Lothian Greenspace Trust, according to the Edinburgh News.
The paper reports the money will be spent on projects aimed at encouraging more people to use two wheels rather than four.
Tom Bishop, Sustrans' community links coordinator, told the News: "Sustrans Scotland is delighted to announce that we will be directing funding into these projects in Edinburgh. The developments will provide both those who live in and visit Edinburgh with excellent facilities to travel actively."
>>> Edinburgh cyclists to sue over tram track falls
On Saturday (April 25), thousands of cyclists took part in Pedal on Parliament, demanding that roads in Scotland were made safer for cyclists.
The Scottish Parliament's transport minister, Derek Mckay promised to invest in the country's infrastructure, but this £5m donation will go towards promoting cycling in Edinburgh, where 2.5 per cent of all journies are made by bike.
Ian Maxwell, chairman of cycling campaigners Spokes, said: "They are making some of the important links across the centre of town which will make it so much easier to cycle.
"Increasing numbers of people are cycling in Edinburgh and we would hope that if these changes are made even more people will take it up."