Emma Johansson banishes London 2012 memories at Women's Tour
Swedish Orica-AIS rider now has a "good memory" of racing in England.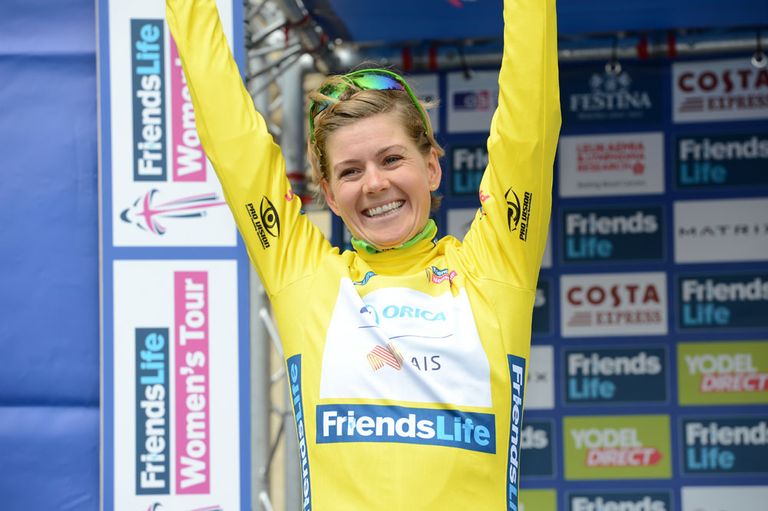 World number one Emma Johansson admitted her relief at banishing the disappointment of London 2012 by winning the first stage of the Friends Life Women's Tour.
The Swedish Orica-AIS rider sprinted to victory in Northampton yesterday lunchtime, a better result than when she finished sixth in the rain-soaked Olympic road race, 25 seconds away from a medal, nearly two years ago.
She said: "I haven't got many good memories of racing in England - but I made a good one today! It felt great."
Johansson explained that she was watching British road race champion Lizzie Armistead and Marianne Vos in the closing kilometres en route to the uphill finish at Derngate.
"Maybe she [Armitstead] got too excited," said Johansson. "She went with 450m to go, it was a headwind as well, and I was in her wheel. Then Marianne went, so I went in her drag and I passed her at the end. It was a long sprint."
"I knew she [Armitstead] was going to be up there in the sprint, and the same for Marianne. If they go, you need to follow."
The 30-year-old also commented on the large crowds that lined the 93.8-kilometre stage which started in the ancient market town of Oundle.
"It's been crazy – I get a bit scared when they're shouting because we're not used to it," said Johansson. "We passed a lot of schools, it's been really cool along the course."