Farmer convicted after pushing cyclists off their bikes during ride
Grant Shaw Stephen McKee was seen waving at the riders before pushing them into each other, knocking them to the ground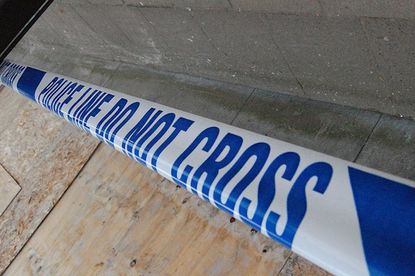 A 53-year-old farmer has been convicted of pushing two cyclists off their bikes in Northern Ireland.
Grant Shaw Stephen McKee was walking along a pavement near Belfast when the incident happened on February 3.
He was seen waving at the two cyclists, before pushing them into each other and causing them to fall, the Belfast Telegraph reports.
The riders, Terry Nicoletti and Noel Boyce, are members of the North Down Cycling Club and were riding a weekend event organised by the group.
>>> Truck driver admits to killing pregnant cyclist in Chelsea
McKee's defence lawyer said the defendant had taken issue with the cyclists because the were "riding so close to him."
The cyclists had seen McKee waving his arms as they approached, before he pushed one of them, who veered into the other, causing both to fall to the ground.
Both riders' clothes were damaged, along with Mr Boyce's bike causing around £250 worth of damage.
>>> Cyclists branded 'dangerous and selfish' by councillor as bikes banned from city centre.
One of the men also suffered grazing.
McKee, who is a farmer without a regular income according to his lawyer, was sentenced to pay £300 to each of the victims.
He was given a conditional discharge of 12 months for two counts of assault and two counts of causing criminal damage.
McKee later told police he was sorry and hadn't intended to knock the men over.
The incident was described as "bizarre" by McKee's defence lawyer, who said: "He was walking on a pavement on Ballyblack Road, and took issue they were cycling so close to him."
Thank you for reading 20 articles this month* Join now for unlimited access
Enjoy your first month for just £1 / $1 / €1
*Read 5 free articles per month without a subscription
Join now for unlimited access
Try first month for just £1 / $1 / €1