Female cyclist? You're one of the most at risk of eye injuries
A new study has found that female cyclists are at risk of getting eye injuries more than most other sports.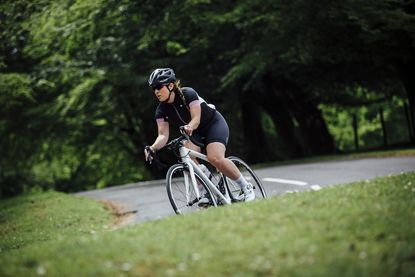 (Image credit: chris catchpole)
Cycling as a female puts you at a greater risk of getting an eye-injury than almost every other sport, including football, according to a new study.
Research conducted by Johns Hopkins Bloomberg School of Public Health in America has found that around 30,000 sports-related eye injuries that require emergency medical attention occur annually in the United States, with most under the age of 18.
Using data from the Nationwide Emergency Department Survey, from 2010 to 2013, a total of 120,847 were admitted to medical centres for eye injuries as a result of sport.
>>> Cycling glasses: a complete buyer's guide
19 percent of the female injuries were related to baseball and softball, with cycling trailing in second with 11 percent. 10 percent of injuries were the result of football. In men, basketball was the most frequent cause at 26 percent, with baseball or softball at 13 percent.
The type of eye injuries that were the most common were lacerations.
The study's leader, R. Sterling Haring, said: "Thousands of cycling-related eye injuries occur each year. Many of these could probably be prevented by something as simple as wearing wrap-around sunglasses."
The study, published in JAMA Ophthalmology, stressed that "while brain injuries such as concussions are getting a lot of attention these days, everyone from Little League coaches to weekend warriors need to understand that there are real risks to the eye when playing sports.
"Now that we recognise what sports may be most hazardous to the eye, we need to look for the best ways to prevent these injuries.
Thank you for reading 5 articles this month* Join now for unlimited access
Enjoy your first month for just £1 / $1 / €1
*Read 5 free articles per month without a subscription
Join now for unlimited access
Try first month for just £1 / $1 / €1