FLYING SCOTSMAN STOPS OFF AT WIMBORNE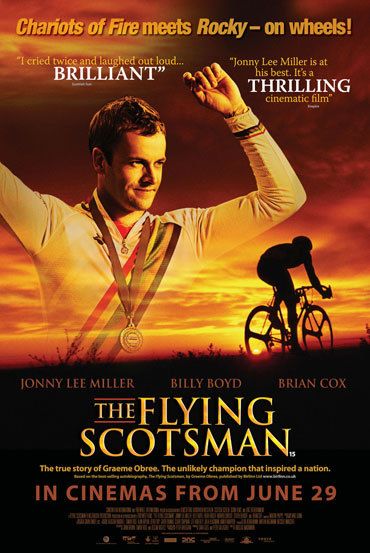 Poole-based cycle clothing specalist Prendas Ciclismo are delighted to announce that they have arranged a private screening of The Flying Scotsman on the August 13 at the Tivoli Theatre, Wimborne. The film is the remarkable, true story about the turbulent life of world champion Graeme Obree.
Tickets, priced £6, will be available on the door with the film starting at 7:30pm.
After the successful screening of Overcoming in 2006, Prendas Ciclismo's founder Mick Tarrant said "This film has had some fabulous reviews, and with Trainspotting's Jonny Lee Miller at the helm, I am sure everybody will be inspired by the movie."
About the film, Miller said "It won't just be keen cyclists who are drawn to the story. It's about an underdog and his family overcoming dark problems in their own way. It is positive, uplifting stuff."
Further details: www.prendas.co.uk.
Click here to find out more about The Flying Scotsman and view a trailer
Thank you for reading 20 articles this month* Join now for unlimited access
Enjoy your first month for just £1 / $1 / €1
*Read 5 free articles per month without a subscription
Join now for unlimited access
Try first month for just £1 / $1 / €1