Former speed skater breaks round-the-world cycling record
Andrew Nicholson reaches Auckland airport, where he departed 123 days ago having ridden 29,179km around the world to set a world record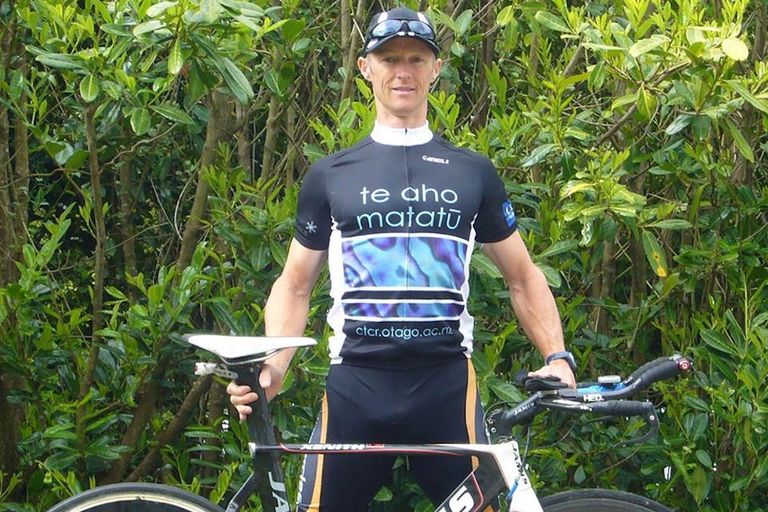 A former Winter Olympian from New Zealand is set to become the Guinness World Record holder for cycling around the world, completing his ride a full two days faster than the previous record.
Andrew Nicholson, who represented New Zealand at the 1992, 1994 and 1998 Winter Games in speed skating, completed his 29,179km journey in just 123 days, having set off from Auckland on August 12, beating Englishman Alan Bate's record, which was set in 2010.
>>> Riding round the world: a gap year with a difference
Traversing Canada, the USA, Europe, India, South East Asia and Australia, Nicholson finished his journey by cycling the length of his home nation.
"I had to change my thinking at one point because I was getting too preoccupied with the record, and putting too much pressure on myself," he told the Guardian. "I came up with the plan that just to ride around the world really quickly, even if I didn't beat the record, that would still be a cool story in itself."
Nicholson says he cycled the whole time alone, with no support crew, and stayed with other cyclists from the Warm Showers website - a couch surfing site for cycling tourists.
>>> Round the world cyclist reunited with stolen bike
The Guinness Book of Records allows challengers to fly or use public transport over impassable barriers, such as oceans, and Nicholson was permitted to skip war-torn countries, such as Iraq and Afghanistan.
"Lots of times I felt like giving up because towards the end it was becoming too much," he added.
"But I was always in a position where I didn't have a good enough excuse to give up. Yes you're tired and yes your legs are sore but you can still get on that bike and ride."