Round the world cyclist reunited with stolen bike
Jacky Chen had his bike stolen last week in Vancouver but has had it returned after a reporter made enquiries with police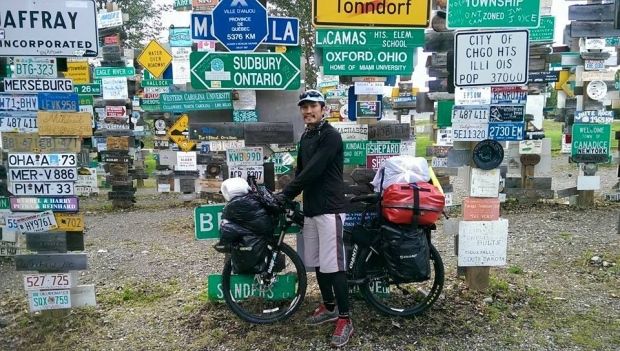 (Image credit: Jacky Chen)
The round the world cyclist who had his bike stolen during a stop-over in Vancouver last week has been reunited with his missing steed.
Jacky Chen, from Taiwan, had completed 5,000km of his journey when a thief took his bike which was chained up to a fence in the Canadian city.
The 37-year-old reported the bike missing, and was ready to continue his journey on a different bike given to him by people who heard of his misfortune on his Facebook page.
A reporter for CBC News reportedly called for a response over the incident from police, who then realised they had seized the bike from a 24-year-old man riding it on the Friday evening. With no serial number, police were unable top return the bike to Chen.
"It's just like my partner, a portion of my trip. So, many thanks," he told CBC on the retrieval of his bike.
Chen is hoping to visit over 100 countries on his journey and over 100,000km along the way. He expects to complete the journey in three to five years.
Richard began working with Cycling Weekly in 2013 alongside the then web editor, Nigel Wynn. Taking over as digital editor or Cycling Weekly and mbr in 2014, Richard coordinates site content and strategy with the team.