Government 'riding roughshod' over rights of injured cyclists with compensation reforms
Reforms would see cyclists unable to get legal costs for claims of less than £5,000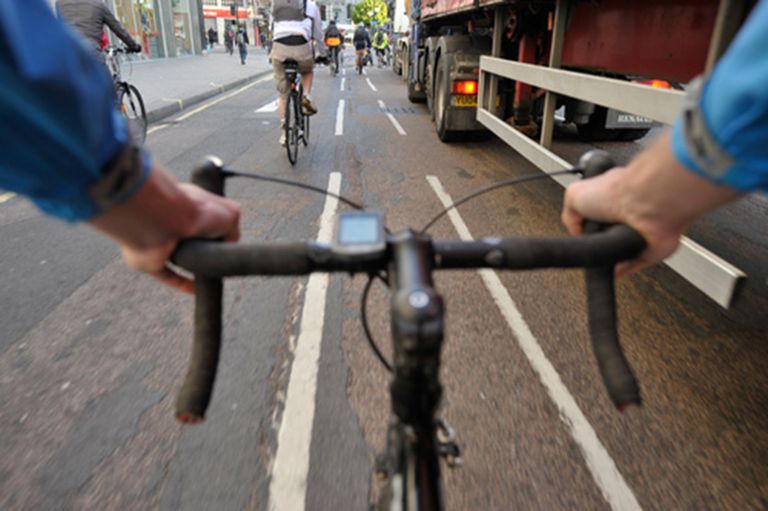 Government proposals that could leave cyclists with hefty legal bills when seeking compensation for injuries have been condemned by a solicitor specialising in representing cyclists.
Oliver Jeffcott, an associate solicitor at law firm BL Claims who also blogs as The Cycling Solicitor, says that the proposals, which will see the upper limit for small personal injury claims in the small claims court raised from £1,000 to £5,000, will be a victory for insurance companies rather than cyclists.
"The proposal to reform the soft tissue injury process is another example of the government riding roughshod over the rights of injured people," Jeffcott said.
>>> Cycle To Work scehem will continue, government's Autumn Statement confirms
"They are proposing to pass some of the savings on to motorists (in the form of reduced insurance premiums) but no mind is given to the effect on pedestrians, children and cyclists who are likely to have compensation removed or reduced if they suffer soft tissue injuries.
"They will be unable to rely on solicitors representing them where their injuries are worth less than £5,000 (which could be a nasty injury – such as a fractured collarbone) as many will have vacated the market.
Watch: Five commuting tips for safer riding
"Claimants will then be expected to bring cases themselves or via claims management companies who do not have the expertise to do so. This is likely to lead to significant access to justice issues for many injured people."
The proposals were announced by Justice Secretary Liz Truss in November, and are generally aimed at reducing whiplash claims by motorists and tackling a "rampant compensation culture."
>>> Nine reasons why commuting by bike is surprisingly brilliant
Cycling organisations such as British Cycling and Cycling UK have condemned the proposal, which would mean that cyclists claiming for less than £5,000 would be unable to claim legal costs, instead having to pay for representation out of their compensation.
A government consultation on the proposed changes finished on January 6, with a responses expected within 12 weeks.