HOY VS TOURNANT: OLD RIVALS AT FINAL REVOLUTION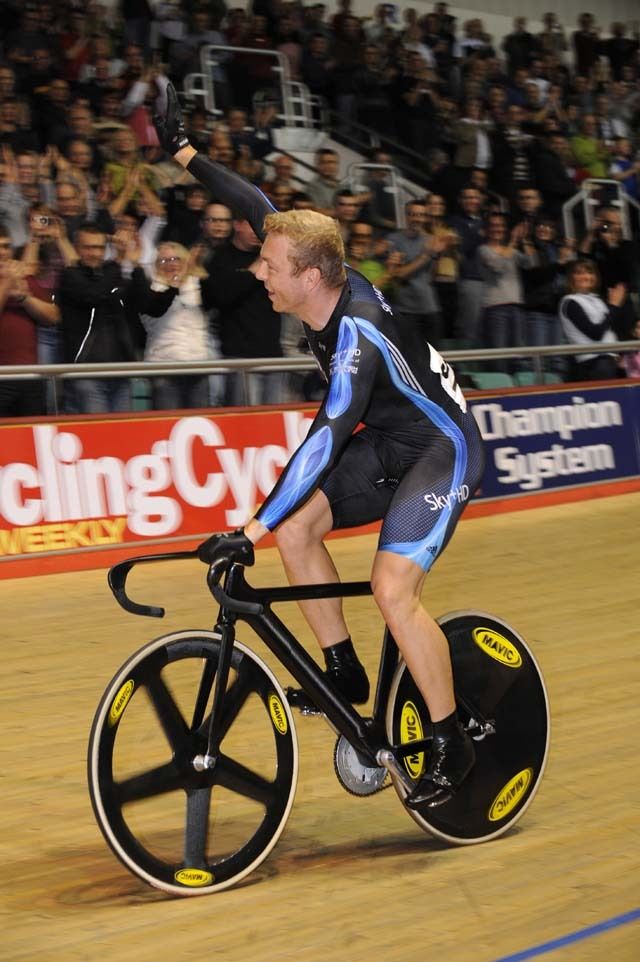 Arnaud Tournant will make his final competitive appearance at Revolution 24 on February 21 as the French Sprint legend retires from competition after over a decade at the top of the sport.
Tournant has always been a crowd pleaser at Revolution and has been responsible for many of the events most memorable moments, including setting the Madison 1km Time Trial record with Chris Hoy in 2008.
Hoy is now the star of international sprinting but it was Tournant who blazed a trail at the start of his career dominating the Kilo between 1998 and 2001, setting the Kilo World record in the process.
Hoy rose to dominance in the Kilo after 2001 but failed to topple Tournant?s world record missing out by 0.005 seconds in 2007. At the time Hoy acknowledged he could not go any faster, and had even more respect for Tournant and his talents.
Revolution 24 will now reunite these old rivals for one last time as GB and France go head to head once again. Tournant will be joined by the new generation of French sprint stars with Gregory Bauge, Francois Pervis and Michael D?Almeida lining up against Hoy and his Sky + HD team mates Jamie Staff, Jason Kenny and Ross Edgar.
The programme will feature a 200m Time Trial, Match Sprint Competition and Keirin. The finale to the evening will be a GB verses France Team Sprint which is likely to be a prelude to the final at the World Track Championships a month later.
The rest of the sprint field will be made up of Craig MacLean, Matt Crampton, Dave Daniell, Christian Lyte, Pete Mitchell and Steven Hill.
Tickets for Revolution 24 are sold out. Hospitality tickets are still available and more information is on www.cyclingrevolution.com. Highlights of Revolution 24 will be shown online after the event on www.channelm.co.uk ? check the Revolution website for full details.
Craig MacLean and Arnaud Tournant at an earlier edition of Revolution
RELATED LINKS
Chris Hoy: Rider Profile