Hutchinson wins two in a row at Rudy Project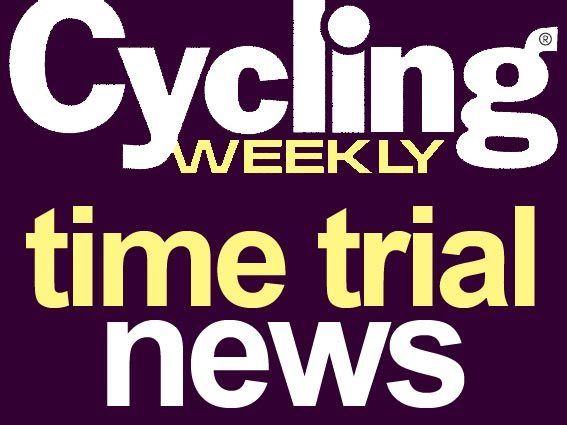 Former series winner Michael Hutchinson (In Gear-Quickvit RT) secured his second consecutive victory in the Rudy Project National Time Trial Series, beating series leader Matt Bottrill into second spot by exactly one minute over the 26-mile course at North Wheatley near Retford in Nottinghamshire.
Hutchinson, 36, has ridden the Rudy Project events as part of his bid to be selected to ride for Northern Ireland in the Commonwealth Games, and has shown he is still the man to beat domestically.
He clocked 56-33 for the course to again push I Ride Racing Team's Bottrill into second spot, as he had done in the third round around Bassenthwaite in Cumbria a fortnight ago.
Team Echelon-Spiuk rider James Wall took third, another eight seconds off the pace, holding off Chippenham and District Wheelers' Jeff Jones by almost a minute and a half.
The other categories tackled one lap of the 13-mile course, and in the women's event it was Horizon Fitness RT's Sarah Storey who topped the podium with 29-56 to beat Cult Racing's Michelle King, who had won at Bassenthwaite two weeks previously, by more than a minute and a half.
Julia Shaw (UTAG Yamaha) was a non-starter, along with Born 2 Bike's Lynne Taylor.
VC St Raphael's Jack Green was best junior with 29-23, while Ian Dalton (Cherry Valley RT) was fastest vet with exactly 30 minutes. VC Meudon's John Woodburn topped the veterans on standard category with a plus of 7-46, while Tim Challinor (Dave Mellor Cycles) was top in the disabled category.
See this week's Cycling Weekly magazine for more.
RTTC-Rudy Project Time Trial Series (round four, North Wheatley, Nottinghamshire).-

1 Michael Hutchinson (In Gear Quickvit RT) 56-33
2 Matt Bottrill (I Ride RT) 57-33
3 James Wall (Echelon-Spiuk) 57-41
4 Jeff Jones (Chippenham & District Wheelers) 59-04
5 Julian Ramsbottom (I Ride RT) 59-41
6 Adam Duggleby (I Ride RT) 1-00-07
Women.- Sarah Storey (Horizon Fitness RT) 29-56. Juniors.- Jack Green (VC St Raphael). Veterans.- Ian Dalton (Cherry Valley RT) 30-00. Veterans on target time.- John Woodburn (VC Meudon) +7-46. Disabled.- Tim Challinor (Dave Mellor Cycles) 32-58.