It's official: cycling makes you happier
Research from the YMCA confirms what all cyclists already know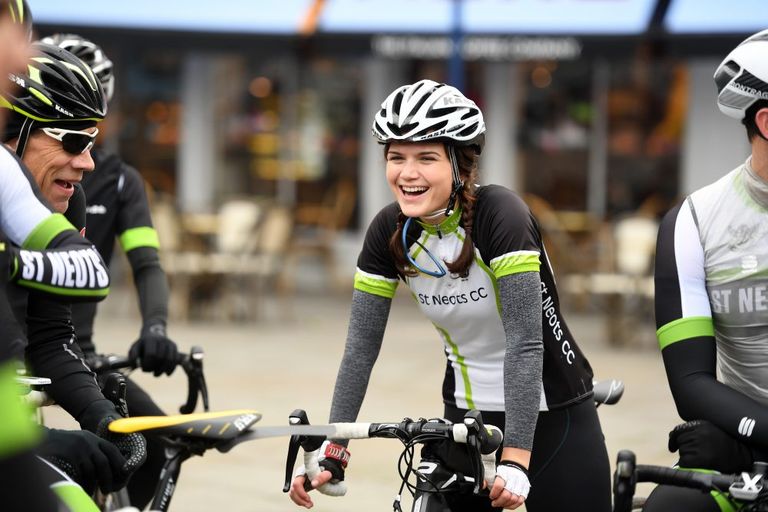 (Image credit: Chris Catchpole)
If you're in a good mood at your desk while everyone else has the Monday morning blues, it could have something to do with your ride into work, according to the latest research.
A study by the YMCA has revealed what every cyclist knows already: that exercise makes you happier, with people with a physically active lifestyle having a wellbeing score that is 32 per cent higher than those with inactive lifestyles.
>>> Benefits of cycling: reasons to get on your bike
Researchers questioned 1,000 UK adults on a variety of factors affecting wellbeing, such as feeling cheerful and being optimistic about the future, and then analysed the relationship between their answers and their lifestyle.
The results showed that having an active lifestyle increased wellbeing scores by an average of 13 per cent, with exercise being particularly useful for helping people feel relaxed and increasing self-esteem.
Watch: Six off-season training tips
Speaking about the findings, Rosi Prescott, the chief executive at Centra YMCA, said that she wasn't surprised by the results of the report.
"These results confirm something we at Central YMCA have been aware of for a long time – physical activity greatly impacts our overall wellbeing.
>>> Benefits of cycling to work outweighdamage caused by pollution, study claims
"Our organisation works with people every day to help them lead more active lifestyles so we see first-hand how increases in physical activity can impact your mood, wellbeing and ultimately happiness.
"So, we're not surprised that the research has shown those who are more active typically enjoy wellbeing scores that are up to a third better than those who are less active."
However, it's not all about exercise, with mental stimulation having the same impact on wellbeing as leading an active lifestyle.
Being surrounded by negative relationships also has the potential to reduce wellbeing by 33 per cent, so the report doesn't give you complete free rein ride your bike while your partner looks after the kids and does the shopping. Sorry.