La Marqueta: an illegal alleycat race through New York City (video)
Riders race through the busy streets of New York City to be the first to reach a series of checkpoints - and it's all against the law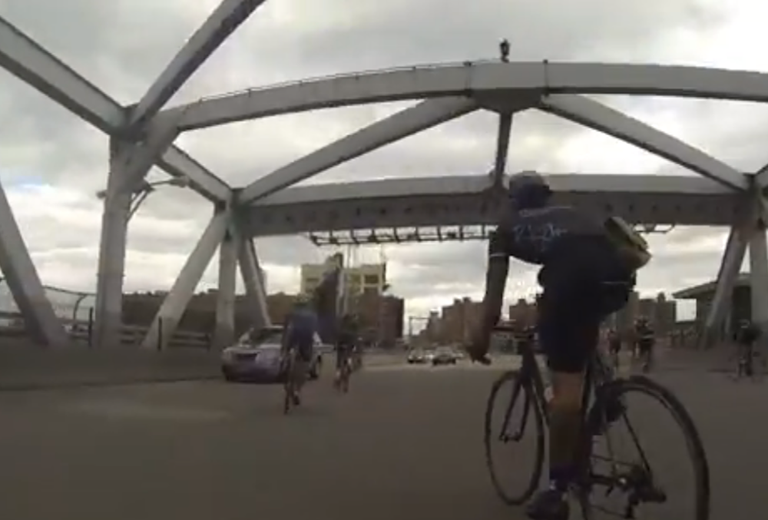 Despite being illegal, alleycat racing in New York City is a big deal, with dozens of riders vying for the $1,000 prize at La Marqueta Chase in October.
Riding against traffic, on pavements and swerving through the tightest of gaps on the road, the riders in the race have to photograph themselves at a series of checkpoints around the city.
>>>Alleycat cyclist wishes van driver 'happy Wednesday' after being knocked down
The catch is that they don't find out where they are going until the last minute, meaning their navigation skills are just as important as their bike handling.
The organizer, only known as Diego, says: "The idea of an alleycat has a huge element of mystery and surprise and the adrenaline of both going to where you're going and figuring out how at the same time – there's no preset route.
"Chaos is part of the alleycat."
Popular among bike messengers, official alleycat races date back to the late 1980s. The fast-paced nature of the races and the tendency of some riders to rewrite the laws of the roads inevitably leads to accidents.
And with the winner of La Marqueta missing a few teeth you can assume he's been in a few scrapes with cars in his time.