New York City to ban cyclists using mobile phones
Cyclists who cause injury or damage while using their mobile phone face a $50 fine, while others will be required to attend a cycling safety course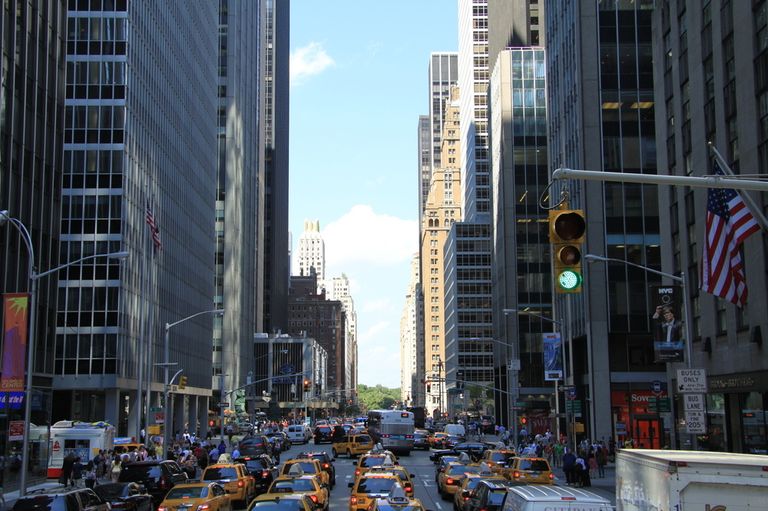 Cyclists in New York City will be banned from texting or talking on their mobile phones under legislation set to be introduced on Thursday.
The bill, sponsored by New York City Councilman Mark Treyger, will see riders who cause injury or damage to property while using their phone face a fine of $50.
Those who do not cause injury or damage will be required to undertake a bike safety course under another bill sponsored by Treyger, but will not have to pay a fine.
"If you're biking and texting, you're obviously not paying attention to where you're going," Treyger told the Wall Street Journal. "We want to discourage any type of distraction that will take your eyes off the road."
New York mayor Bill de Blasio said: "On the notion of doing more to help people not be distracted while they're driving, it's the same concept as with a car.
"You know, someone who's biking needs to be alert, needs to think of safety first. They can't do that if they're simultaneously looking at a device."
At the start of November, the speed limit on the city's roads was reduced to 25mph from 30mph under Mayor de Blasio's 'Vision Zero' plan to reduce pedestrian fatalities.
Under the proposed law, cyclists would be able to use hands-free devices similar to those used by motorists.
Source: Wall Street Journal
Transport for London announce modernisation plans for Old Street roundabout, including new cycle lanes and pedestrianised areas.
Five-time Tour de France winner Bernard Hinault says he wouldn't talk to Lance Armstrong if presented with the opportunity.
Sir Bradley Wiggins tells the Festival of Marketing he hopes his new development squad will drive him for the next